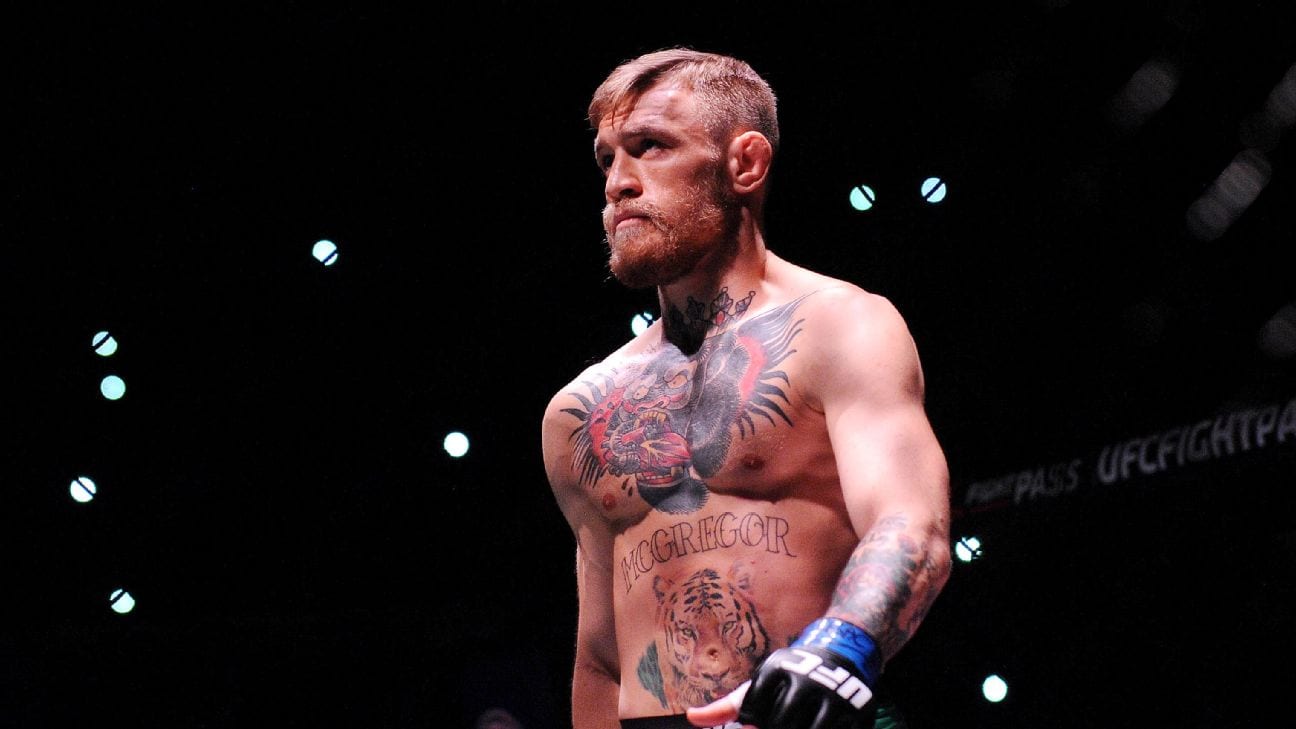 Conor McGregor has revealed he contacted the UFC and offered to fight Frankie Edgar as a late replacement at UFC 222.
Edgar was originally scheduled to face UFC featherweight champion Max Holloway at the event, which takes place next Saturday, only for Holloway to be ruled out with injury. According to McGregor, he offered to step up and fight on the card, only for the promotion to say it wasn't the right time.
"I am fighting again. Period," McGregor wrote on his social media. "I am the best at this. I put my name forward to step in at UFC 222 to face Frankie Edgar when Max Holloway pulled out, but I was told there wasn't enough time to generate the money that the UFC would need. I was excited about bouncing in last minute and taking out the final featherweight, without all the rest of the stuff that comes with this game.
"Please respect the insane amount of work outside the fight game that I have put in. On top of the fighting. I am here. It is on them to come and get me. Because I am here."
Instead, the UFC elected to bring in Cris Cyborg to defend her own UFC title, and it looks likely McGregor will return later this year against the winner of Khabib Nurmagomedov vs. Tony Ferguson.
Comments
comments