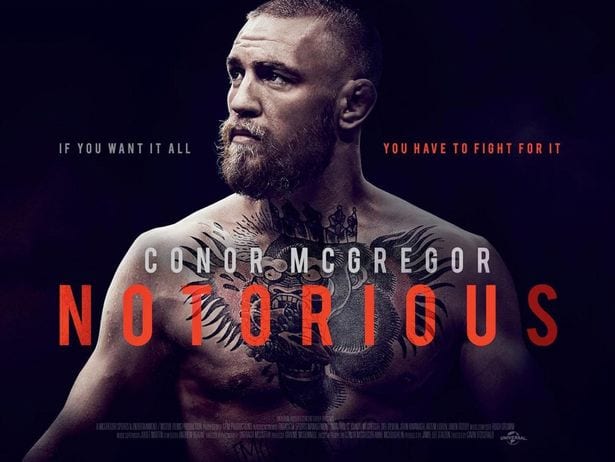 The recently released Conor McGregor: Notorious documentary has broken records at the Irish box office. The documentary, released earlier this month by Universal, has become the highest grossing Irish-made documentary ever. 
In its brief release thus far, the documentary has taken in in excess of €330,000 at the Irish box office, eclipsing the record previously set by Ken Wardrop's His & Hers, which now moves into second place. The critically acclaimed trio of Bobby Sands, Older Than Ireland and The Queen of Ireland make up the rest of the all-time top 5.
This week Notorious slots in at fifth place in the larger box office figures in Ireland, behind the likes of Thor: Ragnarok, Paddington 2 and Murder on the Orient Express.
The documentary, which was directed by Gavin Fitzgerald, followed McGregor throughout a four-year period of his career, taking in his pre-UFC career, his UFC debut and all the way through his historic bouts with José Aldo, Nate Diaz, Eddie Alvarez and Floyd Mayweather.
As per the Irish Independent, McGregor's recent appearance on Irish talk show The Late Late Show saw higher viewership figures than the show's recent exclusive interview with Hillary Clinton.
Comments
comments