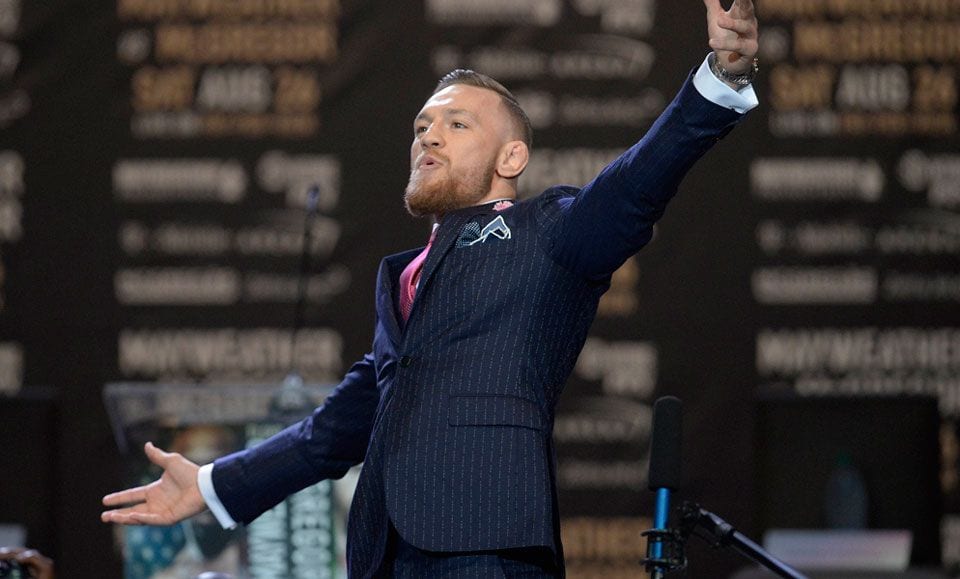 Conor McGregor might be fighting Donald Cerrone on January 18, but he has his eyes already scouting potential opponents in the future.
The Irishman has been linked with a plethora of opponents over the past 12 months, with fighters like Jorge Masvidal, Justin Gaethje and more all throwing McGregor's name out as a man they'd like to meet in the Octagon.
For McGregor, he's open to any and all comers, and as he considers next year to be his 2020 season, he knows there's going to be plenty of opportunities to remind fans why he was the first ever UFC double champion.
"I'd face Jorge," McGregor said. "I'm not going to 170 just for Jorge. He hasn't got really anything, I wasn't really happy with how that bad motherfucker thing ended. I think it's unfinished. In my opinion, that was unfinished. It was only getting into a good bout, I believe. We were robbed of rounds four and five in that bout.
"But I like that welterweight bout. I like that welterweight title fight that was on the weekend, I like the look of that, I like the look of Kamaru Usman. I like the look of Colby. I'm just open to it all at 170. A lot of people forget about my skill base. I'm going to go in there and remind them, I don't feel these people are on my level when I am committed. … I look forward to going back and showcasing my skills to the people."
In terms of most vocal prospective opponents, Gaethje has definitely pushed his way to the front of those most irked by McGregor's return.
UFC president Dana White has stated McGregor's interest in rival Khabib Nurmagomedov hasn't been quelled by time, and believes we could see McGregor meet the winner of April's Nurmagomedov vs. Tony Ferguson — a fact Gaethje has made it clear he considers unfair.
"He's on the list," McGregor said. "He's on the list. Maybe I'll face him next. He has it coming to him. I mean, I laugh at old Justin. He's bleedin' — he's a funny guy. He's been taking it very to heart, and I know the feeling when you do that. So maybe I'll go through Donald, and I'll have a quick turnaround against Justin.
"Maybe that'll be what happens. But Justin is on the list, no doubt."
UFC 246 takes place on January 18.

Comments
comments