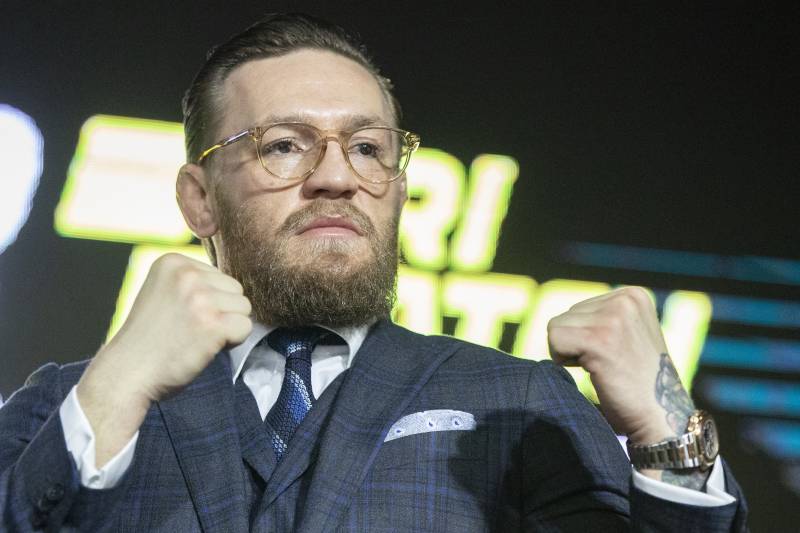 Conor McGregor says his fight with Donald Cerrone on January 18 isn't necessarily anything personal, but rather a case of crossing names off a list.
McGregor and Cerrone have been linked for a contest for nearly half a decade, having verbally clashed with each other at a press conference ahead of McGregor's featherweight title fight with Jose Aldo. Now, as the pair of them are getting ready to finally settle the score, McGregor notes the fight comes as he's been linked with a number of names, and Cerrone is just the first of many figures McGregor is getting ready to compete with.
"Me and Donald had a history for a while, right?" McGregor said. "And I did say I'd fight him. If you look at the list of call outs, or the people who I've engaged with, Donald was probably one of the first ones. So he's first on the list, and that's it. And I'll get to every single one of them also."
In something of a surprise to fans, McGregor and Cerrone agreed to compete at 170-pounds instead of their usual weight class of 155. McGregor's motivation, it seems, is based on his belief that the scheduled lightweight title scrap for April between Khabib Nurmagomedov and Tony Ferguson won't happen, and McGregor can spend his time between January and then getting back down in size to compete.
"First of all, [170 is] what I weigh right now," McGregor said. "What's the lightweight title fight on? April is it? Why cut weight to [155]? Likely something will happen there, so I'll be ready to slot in for that bout. I'll just have a fight. A good solid camp at 170 with no weight cut, a good fight, I know Donald's a good fighter, great records. Most knockdowns, most head kicks, most fights, most rounds, he's got a lot of UFC records under his belt so I'll get a great camp, a great fight, and it'll take me into the year.
"I'm looking at this as a season, so this is the beginning of the season. Donald was the first one that I agreed to have a bout with, and here we are."

–
Comments
comments