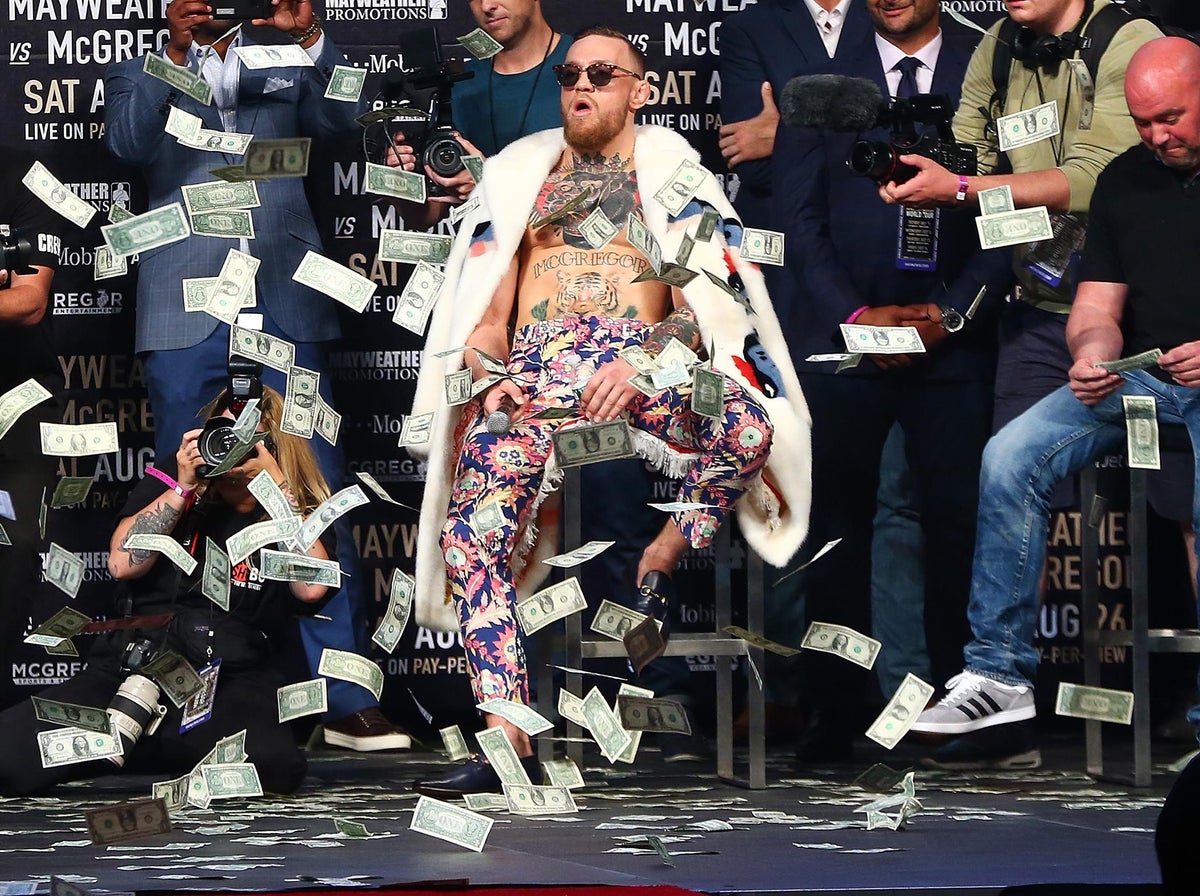 From nothing, to something, to everything. 
Conor McGregor has seen it all in his 10-year spell with the UFC, rising from the ranks of a two-weight champion in the Cage Warriors promotion to replicate that feat on the sport's biggest stage and participating in a handful of the most-watched combat sports events in history. With his success in the cage came bountiful ventures into other fields: his whiskey business, Proper No. Twelve, is perhaps most notable.
McGregor has frequently been named by publications such as Forbes as being one of the best-paid athletes in the world — with the financial publication listing the Dubliner as the single sportsperson who earned the most cash between May 2020 and May 2021.
And so impressive is McGregor's earning power that a new study by Sportico, a website which tracks the business narratives which run parallel to sports, McGregor charts in the top 50 for the highest earning athletes in history.
The website places McGregor at number 33 on the list with estimated career earnings in the region of $615 million — a figure which places him above the likes of Evander Holyfield, Serena Williams and Canelo Alvarez. Top of the list — and by a very wide margin — is Michael Jordan who has taken in $3.3 billion throughout his playing career and subsequent sponsorships such as with Nike. A trio of golfers come in next, with Tiger Woods, Jack Nicklaus and Arnold Palmer following Jordan. Cristiano Ronaldo completes the top five with an income of $1.58 billion.
Sportico compiled the list based upon disclosed career earnings from their respective sporting fields, as well adding in sponsorships, book deals and, in some cases, even golf course design fees.
You can check out the full list here.
Comments
comments