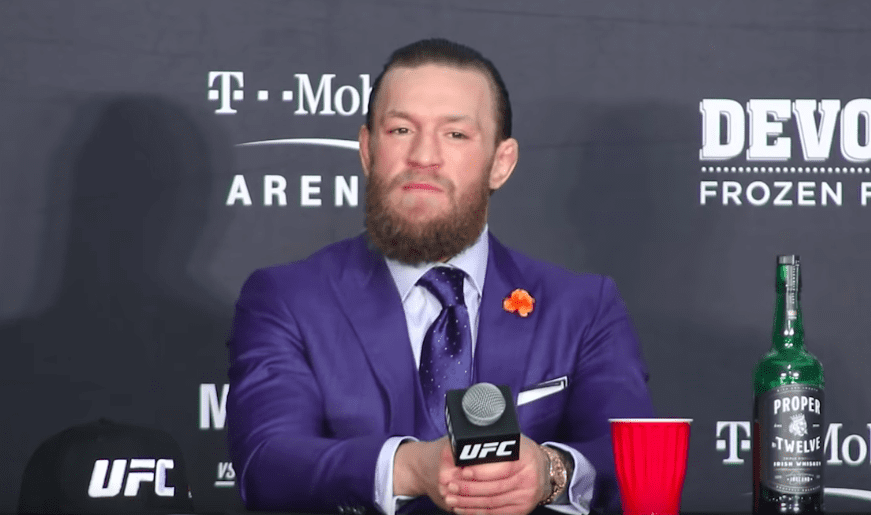 Conor McGregor made a pretty penny during his UFC 246 destruction of Donald 'Cowboy' Cerrone last weekend. 
McGregor stands alone as being the best paid fighter in mixed martial arts today, and likely combat sports as a whole, and was once again at the top of the UFC's list of disclosed payments to fighters following last Saturday's event in Las Vegas.
The Dubliner took home $3,050,000 following his brief bout with Cerrone, $3,000,000 flat for the fight itself and then an additional $50,000 as one of the five performance bonuses doled out by UFC boss Dana White following the event.
The figures were revealed by the Nevada State Athletic Commission do not include additional payments such as discretionary bonuses, pay-per-view revenue and sponsorship deals outside of the UFC. McGregor had previously suggested that the estimates to make a figure in the region of $80,000,000 for the fight.
Cerrone, for his part, will take home $200,000 disclosed — the same payment issued to co-main event winner Holly Holm following her win against Raquel Pennington, though Holm's figure includes a $50,000 winning bonus.
The full fighter payment figures for UFC 246 are:
Conor McGregor: $3,050,000 — $3 million flat, no win bonus, plus $50,000 for Performance of the Night
Donald Cerrone: $200,000
Holly Holm: $200,000 — $150,000 to show, $50,000 to win
Raquel Pennington: $63,000
Aleskei Oleinik: $200,000 — $75,000 to show, $75,000 to win plus $50,000 for Performance of the Night
Maurice Greene: $30,000
Brian Kelleher: $96,000 — $23,000 to show, $23,000 to win plus $50,000 for 'Performance of the Night
Ode Osbourne: $10,000
Anthony Pettis: $155,000
Carlos Diego Ferreira: $150,000 — $50,000 to show, $50,000 to win plus $50,000 for Performance of the Night
Roxanne Modafferi: $62,000 — $31,000 to show, $31,000 to win
Maycee Barber: $29,000
Andre Fili: $55,000
Sodiq Yusuff: $54,000 — $27,000 to show, $27,000 to win
Tim Elliott: $31,000
Askar Askarov: $20,000 — $10,000 to show, $10,000 to win
Drew Dober: $160,000 — $55,000 to show, $55,000 to win plus $50,000 for Performance of the Night
Nasrat Haqparast: $25,000
Aleksa Camur: $20,000 — $10,000 to show, $10,000 to win
Justin Ledet: $20,000
Sabina Mazo: $24,000 — $12,000 to show, $12,000 to win
JJ Aldrich: $30,000
Claudia Gadelha: $54,000 (issued show money after bout with Alexa Grasso was cancelled)
Comments
comments