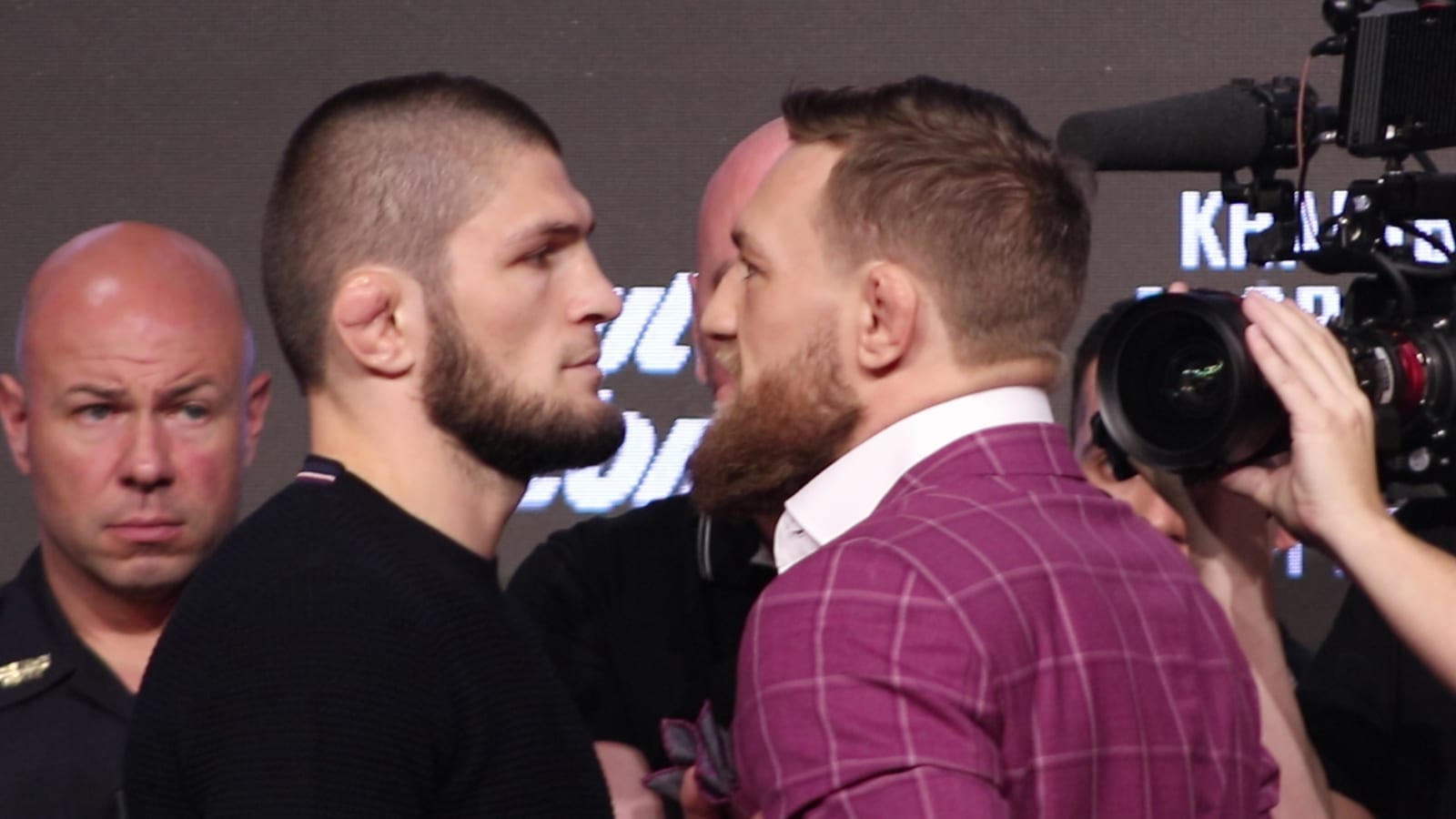 Conor McGregor believes Khabib Nurmagomedov should be favoured going into a fight with Tony Ferguson, even if Ferguson offers various problems to the lightweight champion.
McGregor, who was talking during a tour of Russia today, was asked his opinion on the likely next fight for Nurmagomedov, with UFC president Dana White saying the company are targeting a Ferguson bout in March of 2020.
"It'll be an interesting one, I think Khabib would probably beat him," McGregor said. "Again, you've got to see what the circumstances are. Anyone can win on any given day. Tony is a formidable fighter. Also, he's very, very, tough. He does go down. He does get dropped. His guard has been passed. He's been mounted by a lesser fighter. So I would favour Khabib in that bout."
While McGregor favours the Russian in that contest, he also believes a rematch between himself and Nurmagomedov would play out vastly different, with the Irishman coming out of their first contest having a new understanding of how better to prepare next time around.
"I believe we overestimated his grappling severely," McGregor said. "And we also underestimated his striking. So there are things we will correct. I will go on the offensive from a grappling standpoint. I believe I was winning the clinch exchanges in round three in the bout. But it was a little too late, a little too little, too late in the bout. And also my lack of commitment and, you know, I wasn't as fully committed as I should be carrying injuries and what not. So there's many things we can improve and sharpen up when the rematch happens."
McGregor's first fight with Nurmagomedov was the biggest event in mixed martial arts history.
Comments
comments