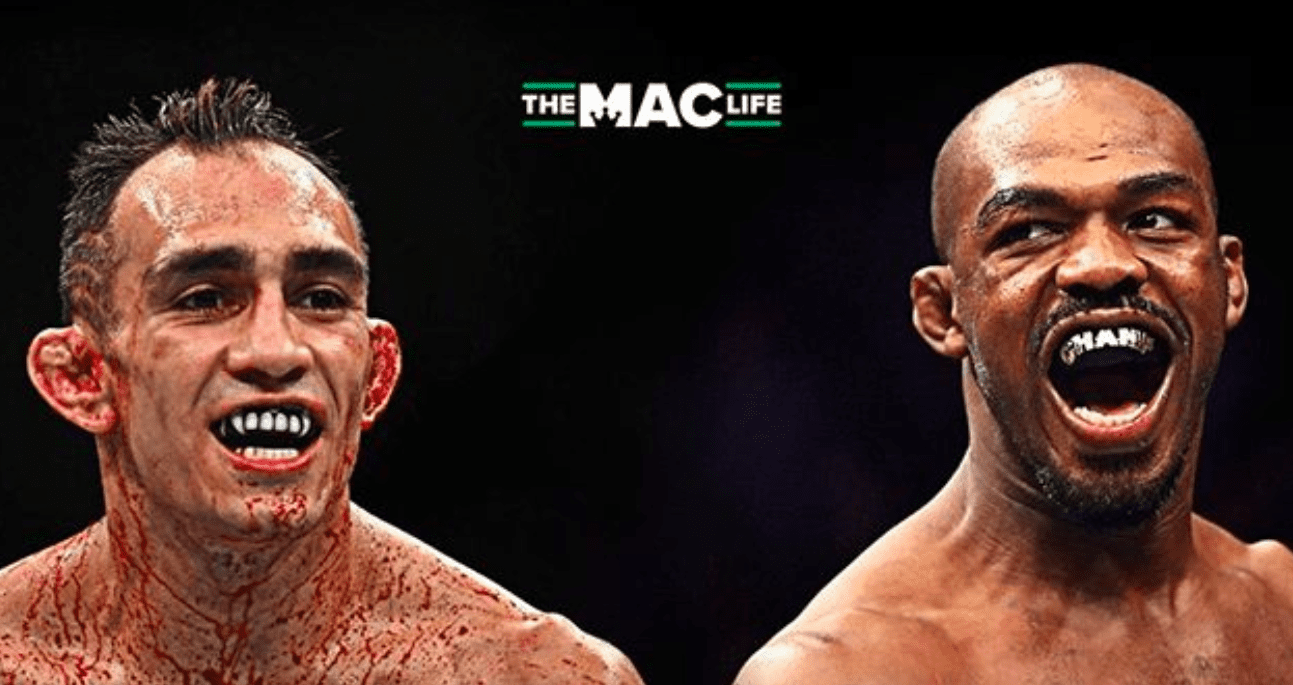 Say what you will about Tony Ferguson but the man certainly isn't afraid of a fight. 
Apropos of nothing, at least as we see it, Ferguson took to his always entertaining Twitter account early on Tuesday morning to aim a verbal jab in no uncertain terms at UFC light heavyweight champion Jon Jones, a man three divisions above him. In the tweet, which you can see below, Ferguson seems to imply that the two fighters have locked horns in the past.
What could this be exactly? Well, as noted by MMA Junkie it may have something to do with them both competing on the collegiate wrestling circuit back in 2006. Jones won that year's national junior college championship for Iowa Central Community College. Ferguson was a national champion in the 165-pound division the same year.
Now, whether or not any type of physical confrontation occurred between the two future UFC fighters 13 years ago remains unclear and perhaps only known by both men — but, as they say, Tony Ferguson is the type of guy to challenge a UFC champion who outweighs him by around 50-pounds. Hell, he came close to a physical altercation with former heavyweight champion Fabricio Werdum just over two years ago.
We'll stay tuned for Jones' response if it comes but don't hold your breath. Plus, it's pretty safe to say that Ferguson has his hands full as he is widely expected to challenge UFC lightweight champion Khabib Nurmagomedov in the first quarter of 2020.
Champ shit only. Indeed.
Comments
comments