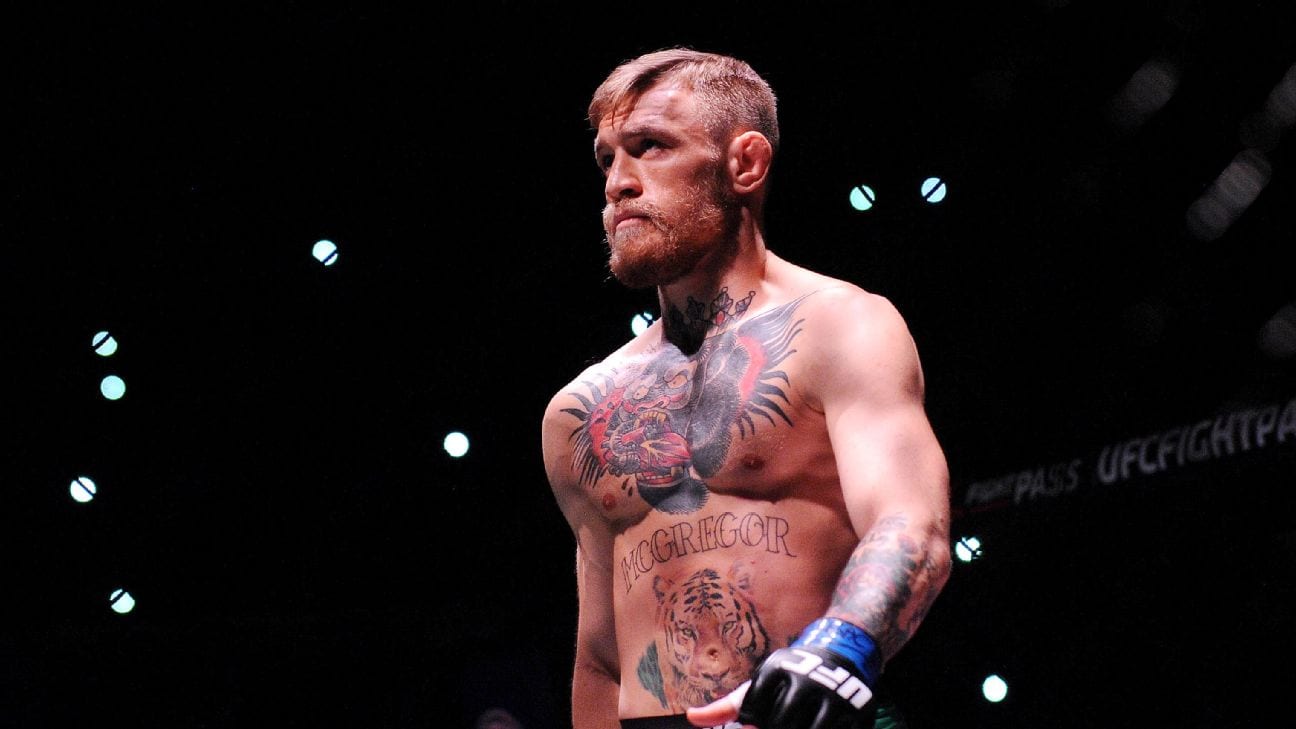 Conor McGregor heard Justin Gaethje's complaints, and seems more than content to settle the issue in the ring.
Over the past few weeks, Gaethje has publicly shared his displeasure at UFC president Dana White's comments that it could be McGregor — not Gaethje — who'd slip in and face either Khabib Nurmagomedov or Tony Ferguson if an issue arose and their scheduled fight in April was cancelled.
While White maintains there's logic behind the decision that extends past the sheer popularity of McGregor, Gaethje disagrees.
So while Gaethje has been irked by the whole affair, McGregor has heard his protests and decided that if Gaethje has a grievance, then the Irishman is happy to give him a chance to share them. In the cage.
"He's on the list," McGregor said. "He's on the list. Maybe I'll face him next. He has it coming to him. I mean, I laugh at old Justin. He's bleedin'.. he's a funny guy. He's been taking it very to heart, and I know the feeling when you do that. So maybe I'll go through Donald, and I'll have a quick turnaround against Justin.
"Maybe that'll be what happens. But Justin is on the list, no doubt."
First up, McGregor meets Donald 'Cowboy' Cerrone in his return fight to the Octagon at UFC 246 on January 18.

Comments
comments