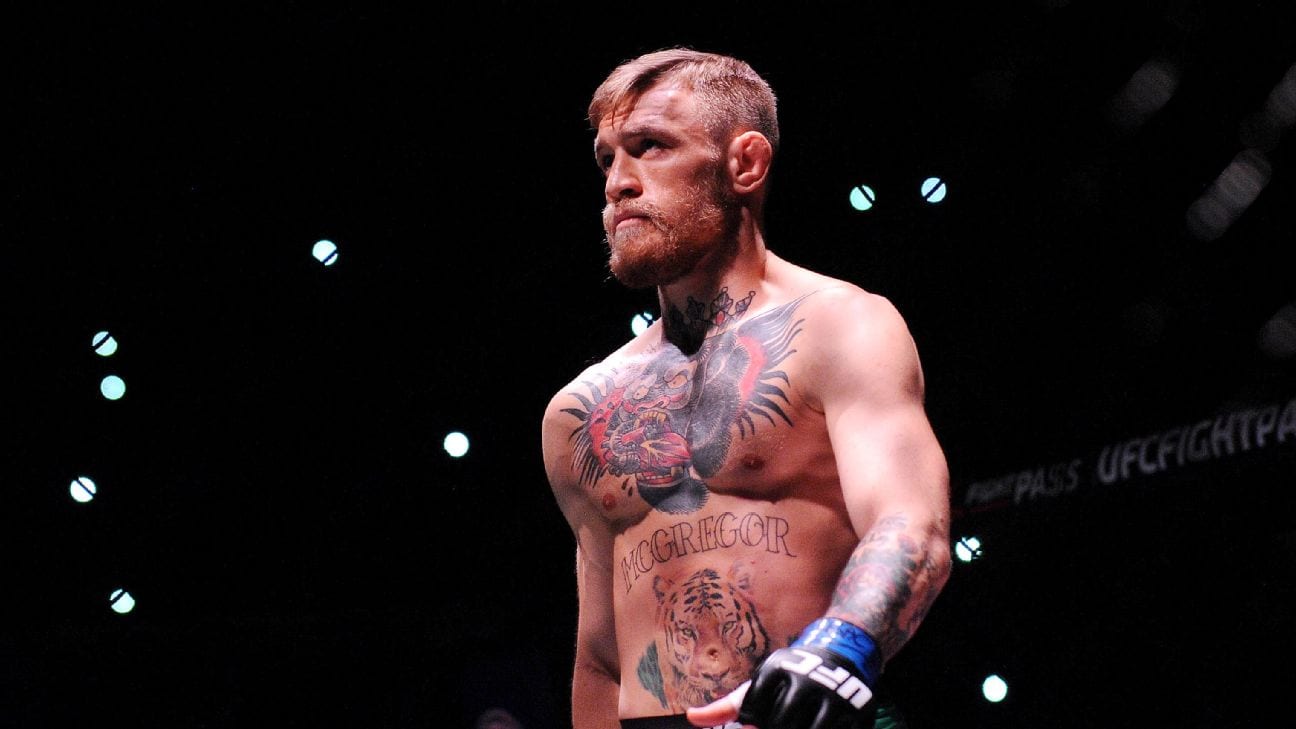 Conor McGregor has his mind made up for what's next.
After facing Floyd Mayweather in one of the biggest fights of all time earlier this year, there had been some question marks about the UFC champion's next move. With names like Manny Pacquiao suggesting he had been in talks with the Irishman about a boxing match, it appeared as if McGregor had plenty of options open to his next move.
However, according to the man himself, it's back to the sport in which he originally made his name — mixed martial arts.
Speaking on the streets of New York with TMZ, McGregor revealed he fancies stepping back into the cage and the less limiting combat of the UFC.
"We'll see what happens," McGregor said. "I think a true fight is what I want to do next. A real fight, what's a real fight. MMA next."
McGregor hasn't been in the Octagon since his historic win over Eddie Alvarez at UFC 205. Since his fight with Mayweather, UFC president Dana White has stated he and McGregor have been in negotiations for a new contract, to better reflect his position in combat sports.
As for McGregor, it seems while a UFC return is on the table, he's watching the state of affairs from the side until those talks are complete.
"At this stage of my career, as it has been for the majority of my UFC career, potential opponents must lobby for fights with me," McGregor recently told Betsafe. "We could see Conor McGregor anywhere. I run the fight game, the fashion game, the whiskey game, or whatever the next business endeavour might be. I have every intention of fighting in 2018 if my compensation and business development endeavours accurately reflect my influence on combat sports."
Comments
comments