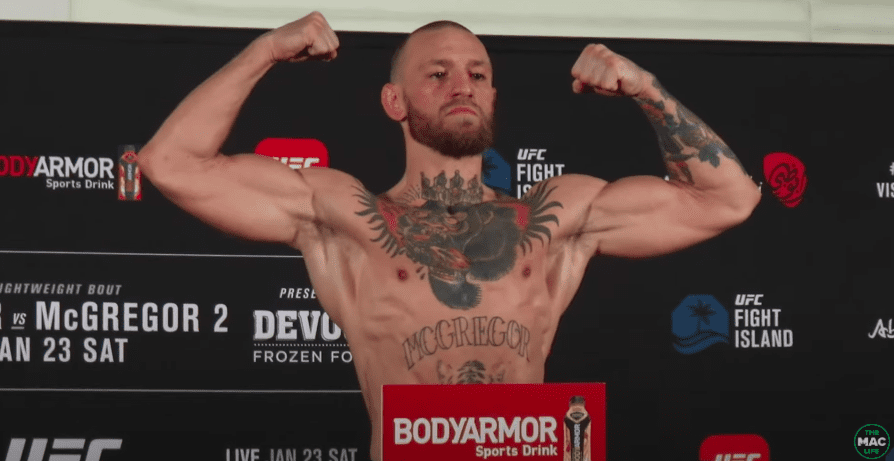 Even without a world title belt on the line late Saturday night, Conor McGregor made his championship intentions known during Friday's early morning weigh-ins ahead of UFC 257. 
McGregor was first on the scales where he registered a weight of 155-pounds, one pound under the lightweight non-title limit in what was his first time making weight in the lightweight frame for over two years. Throughout the lead-in to the fight, McGregor had enthusiastically detailed the impact that his nutritionist, Tristan Kennedy, was making on his return to lightweight just over a year since his last fight, a welterweight contest with Donald Cerrone.
Dustin Poirier, meanwhile, was up next where he hit the non-title limit of 156-pounds. With the weight made and the training camp concluded, all that remains now is to wait until the early hours of Sunday morning for what both fighters in the main event promise will be a firework-filled bout.

Comments
comments