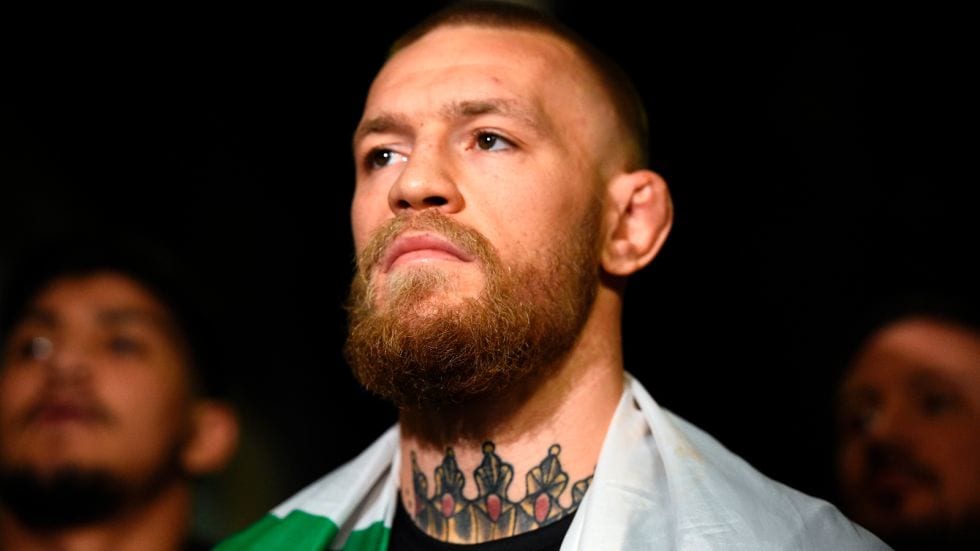 He's back.
At the UFC 205 press-conference at Madison Square Garden, Conor McGregor took to the microphone and showed off the usual razor tongue we've come to expect.
"I run New York. I run this shit," McGregor said. "The Irish, we built this damn town. We built this city. Now we're back, now we're coming to claim what's ours."
Moving up from his title weight of 145-pounds, McGregor is set to headline the mega-event in New York by facing off against Eddie Alvarez for the lightweight championship.
"I'm very happy with the 155 pound weight limit," McGregor said. "I feel out of all the divisions I've run around and run through, 155 will be the one I take over the most. I look forward to that."
Over the last few days, there were also rumours that McGregor was nursing a leg injury, something he was swift to lay to rest.
"I came out of that fight fresher than I went in," McGregor said. "Look at Nate's face. Nate will never look the same. I came out brand new. I had a bruised foot.
"I'm brand new."
McGregor is the first person in the UFC to have a chance at being a two weight belt holder simultaneously. When asked if McGregor would be able to continue as champion, UFC President Dana White stated that, should he win, the Irishman would have to give up one of the two belts.
Of course, if he was expecting that to be an easy process, then clearly Conor McGregor didn't get the memo.
"I'm gonna wrap one on one shoulder, I'm gonna wrap one on the other shoulder," McGregor said. "And they're gonna need a fucking army to come take them belts off me."
In between answering questions about his net worth and yearly earnings, McGregor also had some choice words for his UFC 205 opponent.
Calling Alvarez's UFC record "horrendous", McGregor labelled the Philadelphia native lucky to be there.
"I've been whooping his style, that style for a long long time," McGregor said. "He's a stocky, stuffed wrestler with an overhand, thats it. I've been beating these guys up before."
And, what would a McGregor fight be without at least one prediction in the lead up?
"Mystic Mac predicts: I'm gonna KO you in one round," said the Notorious one.
Comments
comments