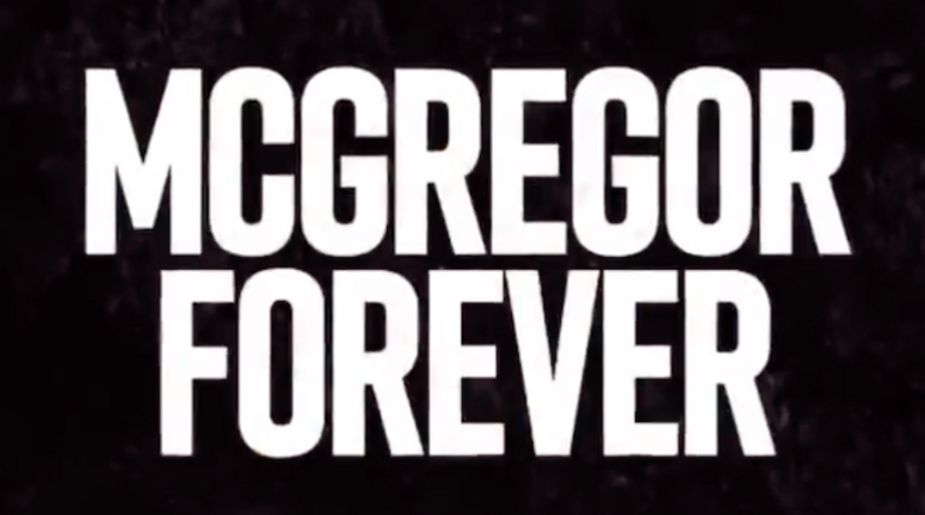 Conor McGregor has unveiled the teaser trailer for his upcoming docu-series 'McGregor Forever'.
The one-minute sneak peak of the documentary, which will debut on the streaming platform Netflix on May 17th and on which McGregor served as executive producer, shows the Dubliner suffering a serious injury to his left lower leg in his last fight in the Octagon in the summer of 2021 and details his immediate thoughts on recovery from a hospital bed while wearing a cast following corrective surgery.
"I thought [my career] was over as well, that is why I flipped into a different mode," McGregor says in the clip. "Now it was the adrenaline as well and I would have calmed down but part of me is like 'imagine it was just taken from me like that'.
"I would be a different person and it was a bit scary to be honest. But, it's McGregor forever. That's it, isn't it? Like, it's done. It's McGregor forever and don't you forget it."
View this post on Instagram
The series will be the second to document McGregor's journey through mixed martial arts. The first, 2017's 'The Notorious', was released at the time to critical acclaim and charted and all-access account of his rise from an outsider to becoming the biggest box office draw in the history of the sport. It will also be the latest in a long line of high profile Netflix's library of sports documentaries which also includes the well-received Michael Jordan doc 'The Last Dance' and the F1 film 'Drive To Survive'.
McGregor published the 'McGregor Forever' teaser trailer to social media on Tuesday, writing: "You heard it here first. My brand new documentary series McGregor Forever, is coming to Netflix on May 17! The only place to hear my true story, which is only getting started!"
Religion of Sports — which was co-founded in 2016 by NFL icon Tom Brady — produced the docu-series, which won't be McGregor's only major appearance in media this year after he was cast in a major role in the Jake Gyllenhaal remake of the 1980s action classic 'Road House'.
Comments
comments