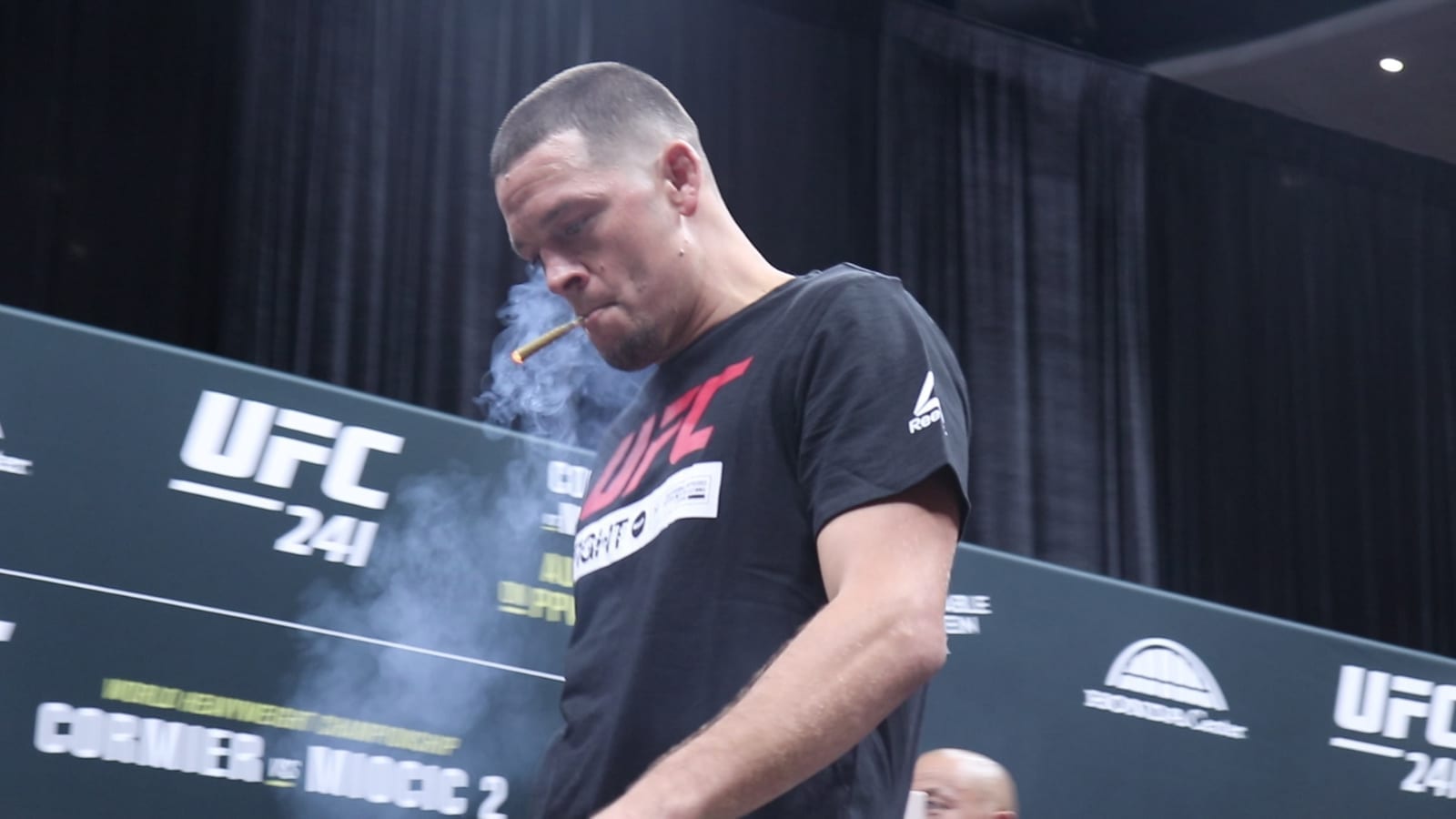 The New Orleans police have issued an arrest warrant for Nate Diaz after the former UFC fighter was filmed in an apparent street altercation last weekend. He is wanted on suspicion of second-degree battery.
Diaz, who is scheduled to make his professional boxing debut against Jake Paul in Texas in August, was filmed apparently in a brief scuffle with another man in the famous Bourbon Street area of New Orleans. The specifics behind the altercation are unknown. The alleged victim in the incident later displayed a head wound on social media, and said that he would seek action against the 38-year-old mixed martial artist.
"There has been an arrest warrant issued — he is not in custody," a spokesperson for the New Orleans police force (NOPD) confirmed to MMA Fighting.
The NOPD later released a statement after the incident and the charges against Diaz: "At or about 2:10am on Saturday April 22- NOPD's Bourbon Street. Promenade officers and supervisors were alerted to a large altercation in the 400 block of Bourbon St," the statement read. "The officers were able to disperse the crowd.
"Witness alerted the officers to a white male subject who was believed to be unconscious. A short time later, the subject regained consciousness. Officers observed the subject was bleeding from the rear of his head and EMS was summoned to render aid. After investigation, an arrest warrant was issued for Nate Diaz. He has been charged with second degree battery. He is not in custody at this time."
Second-degree batter is a felony in the state of Louisiana, according to MMA Fighting. It is punishable by up to eight years in prison and/or a $2,000 fine. Diaz's representatives have not commented at the this of publication.
Comments
comments