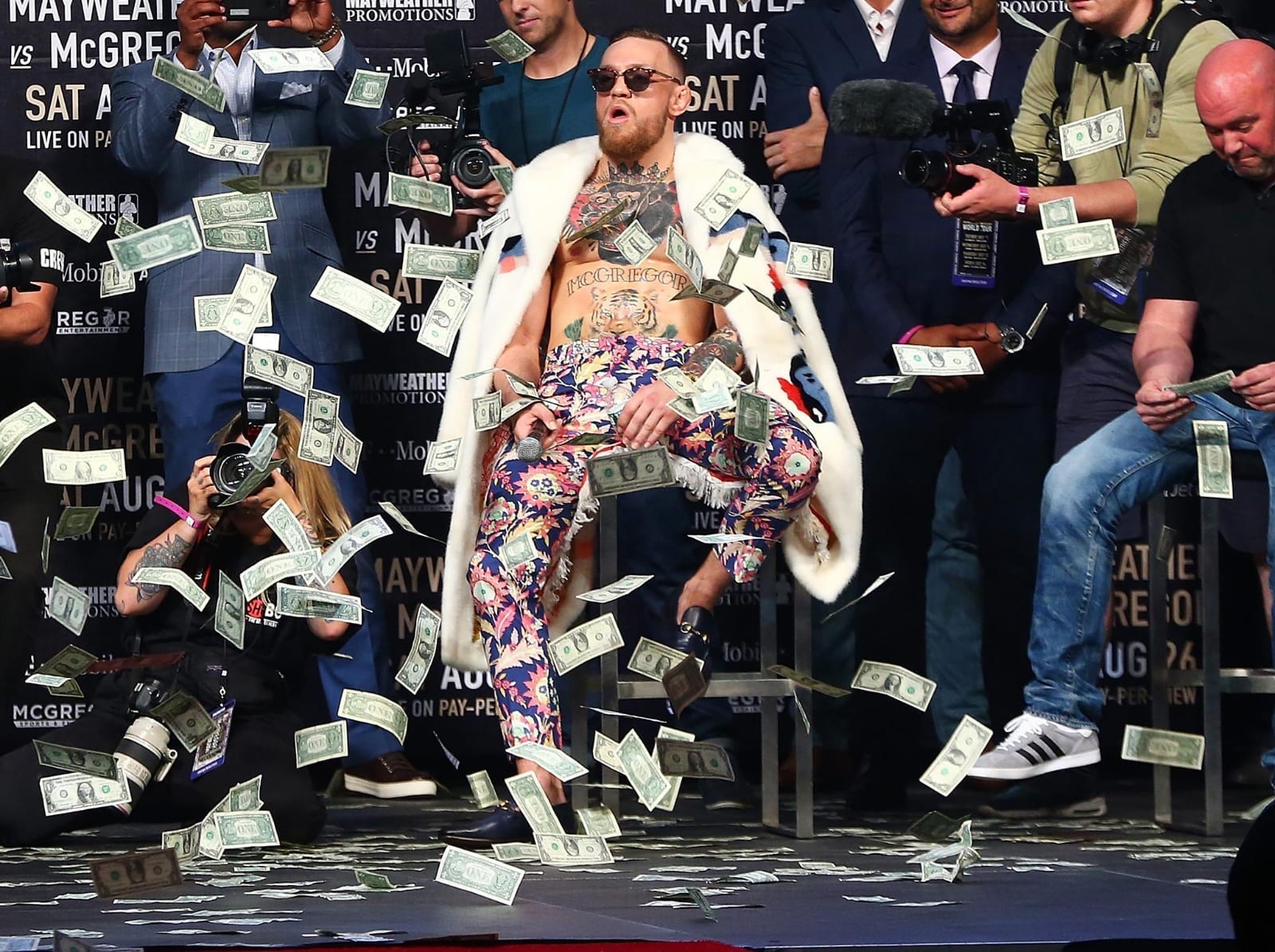 When it comes to making bank, no one does it better than Conor McGregor.
The Dubliner, who has previously topped the Forbes list of the world's best paid athletes, has landed another accolade after he was confirmed as the sportsperson who makes the most cash per minute of action in the world. Recent data has suggested that McGregor, the UFC's first-ever double champion, makes in the region of €6.3 million for every minute he spends in the cage (or ring).
This puts McGregor ahead of the likes of Neymar and boxers such as Saul 'Canelo' Alvarez and Tyson Fury at the top of the pay charts.
A representative of sports betting website OLBG elaborated: "We all know the top athletes in the world are incredibly wealthy, earning millions and millions of dollars each year. But which of the world's top sports people are working the hardest to bring home the bacon?
"We wanted to study the earnings of the highest-paid athletes in the past 12 months and compare this with how many minutes they spent on the field, court, or ring, to find out who makes the most money for every minute of competitive action. Our research and further findings revealed Ireland's Conor McGregor is the highest earning athlete per minute in 2022. He earned $6,600,000 per minute and took only nine seconds of action to earn $1m.
"Across boxing and MMA, Conor McGregor, Canelo Alvarez, Tyson Fury and YouTuber Jake Paul are all in the top five athletes earning the most money per minute. The highest earning soccer player per minute is Neymar who earns €28,069 per minute and takes only 33 minutes, 15 seconds to earn €950,000."
By contrast, Cristiano Ronaldo lags behind somewhat with his earnings of €18,000 per minute good enough for just 30th place in the global list.
Comments
comments