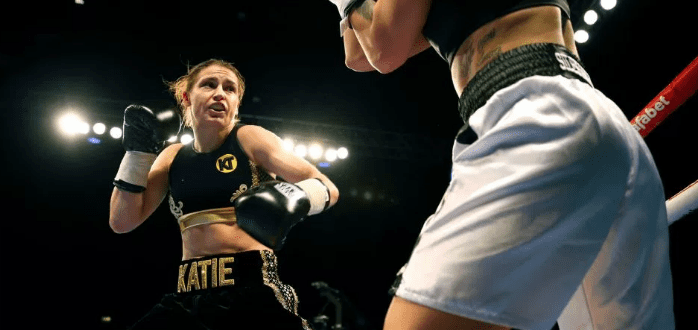 Tonight in Boston, Katie Taylor put on a clinic once again to defend her WBA and IBF world titles against Cindy Serrano — all while being watched by a 'notorious' fan.
Conor McGregor, who was in Boston as a part of his Proper 12 'whiskey tour', appeared at the TD Garden in order to cheer on his countrywoman, someone whom he's repeatedly shown support for throughout her career.
🇮🇪 @TheNotoriousMMA 🤝 @KatieTaylor 🇮🇪 #TaylorSerranopic.twitter.com/1dXJWLDXZJ

— DAZN USA (@DAZN_USA) October 21, 2018
For Taylor, it was a job well done. As fans have come to expect from her, the champion showed blistering speed with her combinations, ripping shots to the body and head with Serrano unable to keep pace.
In the first and second Serrano played the defensive, backing away and allowing Taylor to cut off the ring and fire off a few shots, in particular a few nice left hooks to the head. In the third, Taylor begun to up the pace, landing heavier shots with rhythm, and Serrano's offense being neglected by the head movement of the Irishwoman.
In round seven, Taylor even went out of her wheelhouse, asking Serrano to hit her and lowering her hands to draw in the opponent, such was the difference in skills. In the end, the pair went the distance, with Taylor earning the judges decision with 100-90.
Taylor remains undefeated in her professional career.
Comments
comments