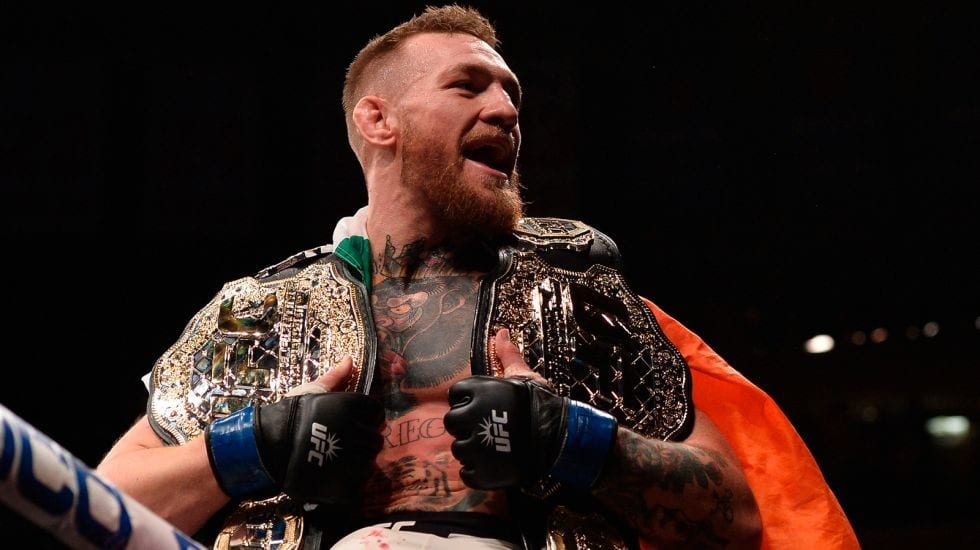 Despite having just one fight in 2017, the history-making boxing match opposite Floyd Mayweather in August, Conor McGregor's fame in his home nation is showing no sign of slowing down. 
The Dubliner was ranked second by Google in searches relating to sports originating in Ireland this calendar year, just behind requests for information about Ireland's soccer match against Denmark where a win would have seen the Boys In Green qualify for their first FIFA World Cup since 2002.
It is of little surprise that the majority of McGregor-related searches were related to the Mayweather boxing match in August. As a result, 'How to watch McGregor vs Mayweather' was the second most searched sporting query of year.
The top search across all categories concerned Hurricane Ophelia, the strongest storm to hit Ireland's shores in 50 years. Donald Trump was the second most searched term, while Fidget Spinners, Hurricane Irma and Harvey Weinstein all also made the top ten.
Among the sporting listings, the Ireland vs. Denmark match and McGregor vs. Mayweather both finished ahead search queries for major sporting tournaments like the RBS 6 Nations and the All-Ireland Hurling Final.
Comments
comments