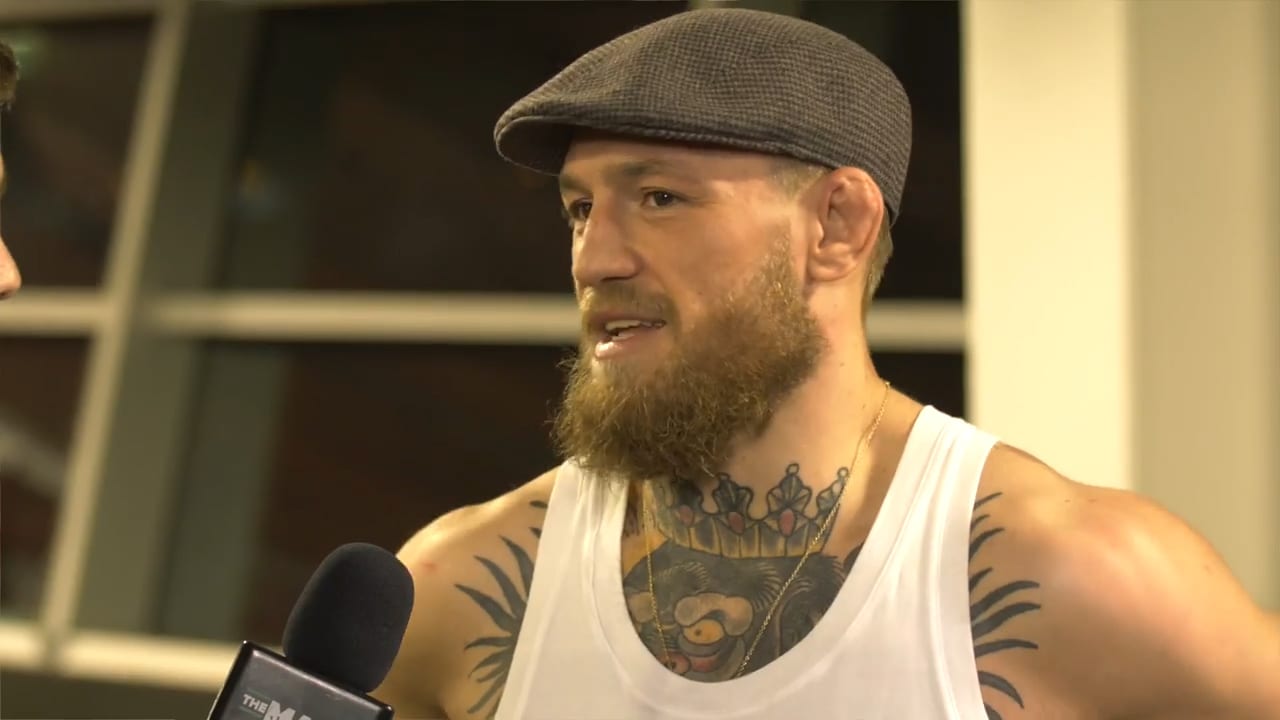 Conor McGregor feels there are too many fighters in the fight game nowadays who should learn to toughen up.
In an Instagram post made on Friday night, McGregor shared a video of himself in an altercation with Paulie Malignaggi where he told the boxer to "quit bitching" after the American had repeatedly shared his displeasure with pictures of the pair's sparring sessions being made public.
According to McGregor, Malignaggi isn't the only one, as the Irishman felt recent opponent Khabib Nurmagomedov spent too much of their UFC 229 main event complaining to the referee instead of fighting.
"Let the record show. I like Paulie Malinaggi," McGregor wrote. "Here is a confrontation between us regarding a picture he was upset about. Yes you heard that right. A picture. I told him here to his face. "Don't be bitching." Common knowledge I would think for a fighting man. Don't be a bitch, bitching. The same thing I said to khabib at the end of round 3. My round. Don't be bitching! Every single round bitching to the referee. He was even bitching in the fourth round from mount position. It baffled me. If anyone should have been saying anything to the referee, it should have been me in that 1st round. That round he held onto my legs for four minutes straight. With zero activity. But a fight is a fight who gives a fuck. Crying to the referee like a proper bitch. I was trying to dig my fingers into his Adams Apple.
"Many individuals in the fight business, I have learned lately, are absolute bitches. I know you's are broke boys. But don't be broke bitches."
McGregor's next fight is currently unscheduled, with the first UFC double champion set to face the Nevada State Athletic Commission at the end of this month.
Comments
comments