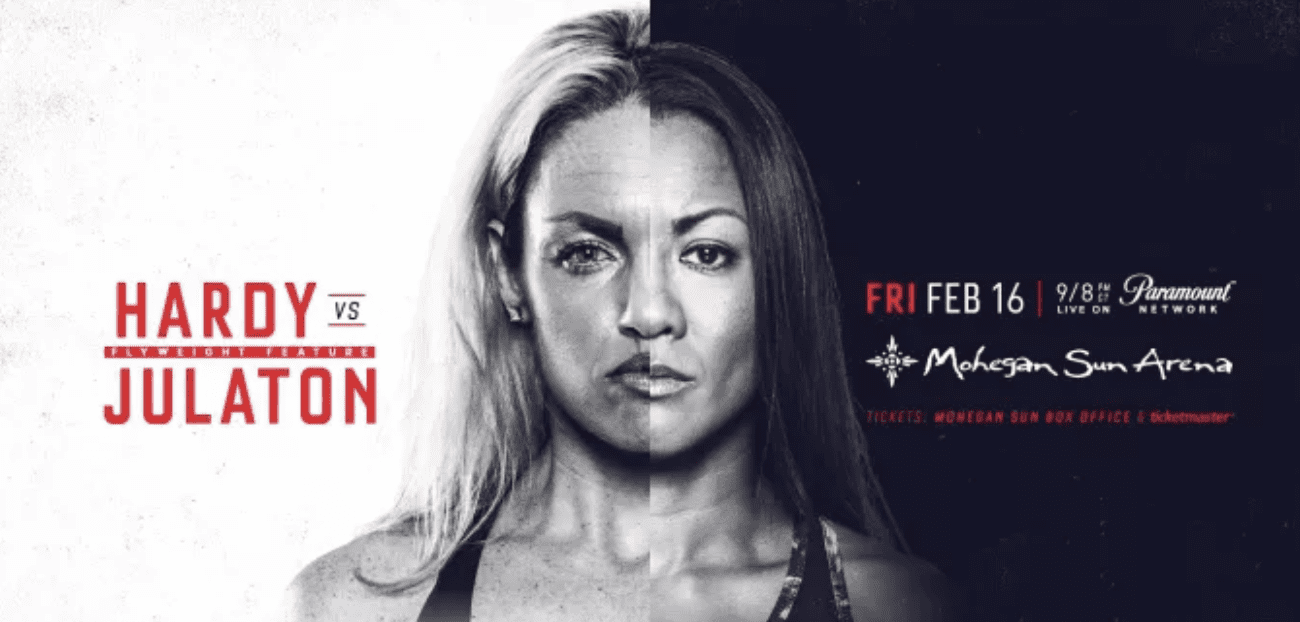 At Bellator 194, Heather Hardy is scheduled to meet Ana Julaton in the first of a two fight agreement, with the first bout taking place in mixed martial arts and the rematch being in boxing.
It hasn't, however, gotten off to the most slick of starts. At today's weigh-ins, Hardy has been ruled by the Mohegan Tribe Department of Athletic Regulation as being .25-pounds over the 126-pound limit. She will sacrifice 20% of her purse to Julaton, whose team confirmed to TheMacLife that she would accept.
The confusion comes in how it all unfolded. Hardy hit the scales wearing a swimsuit and left feeling she had made weight at 126. After she left the stage, and began the process of rehydrating, director Mike Mazzulli ruled that she was too heavy. Usually in such an matter, Hardy would shed the swimsuit and stand behind a towel to hit closer to the mark.
According to comments made to MMAFighting, Mazzulli didn't offer her the opportunity.
"She wasn't even speaking to me on the scale," Mazzulli said, speaking with MMAFighting. "I was concerned about her health and safety. I wasn't going to put her on the scale with no clothes on and I certainly wasn't going to let her continue cutting weight."
Comments
comments