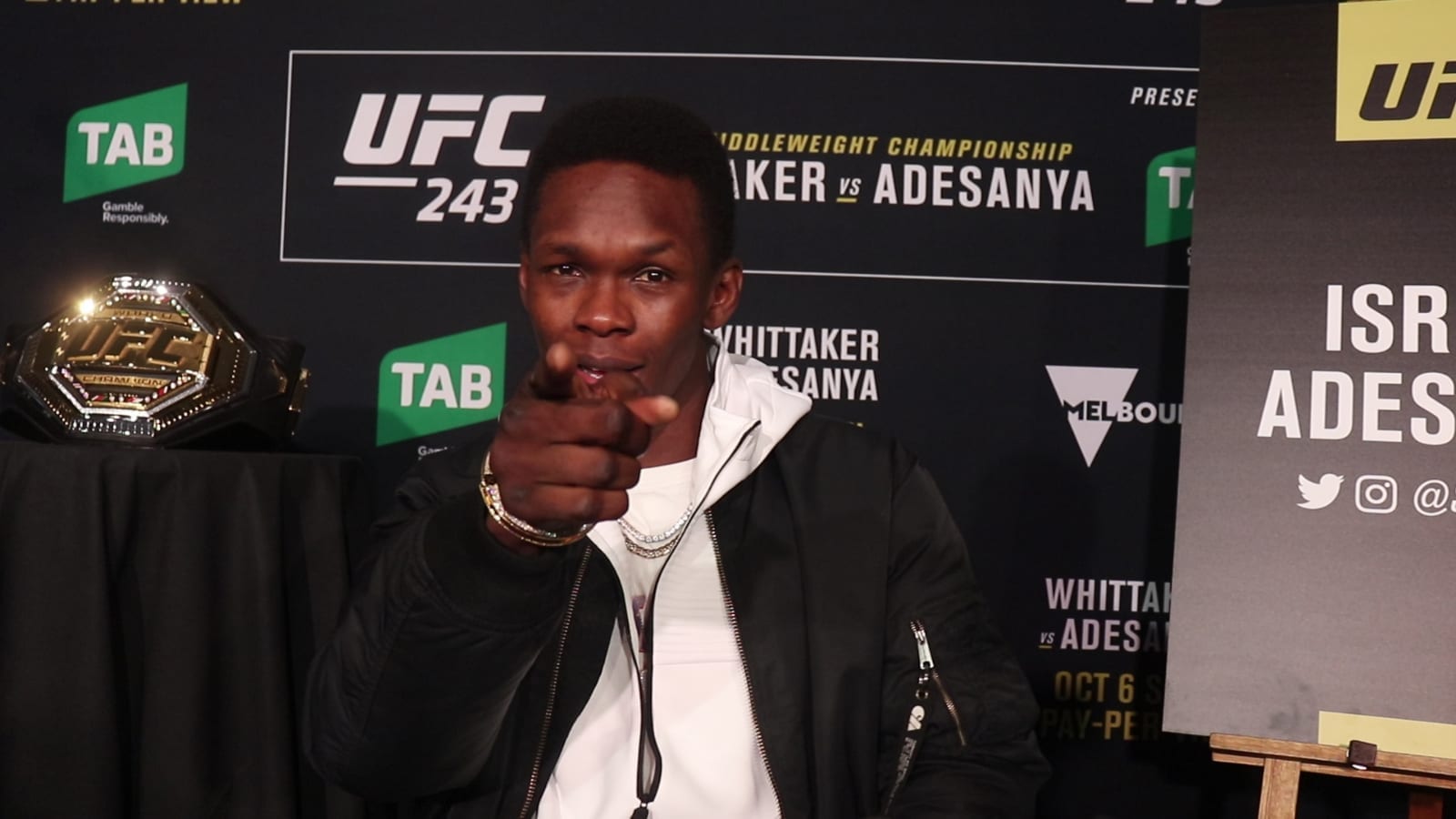 Israel Adesanya will attempt to become the latest entrant into the UFC's exclusive double-champ club when he attempts to win the 205-pound title from Jan Blachowicz at UFC 259 this weekend — but what of his middleweight world title if he is successful?
As of now, there is no clear contender to challenge Adesanya if and when he comes back down to the 185-pound fold but Adesanya has long been an admirer of former welterweight title challenger Darren Till, and hopes that the two could meet — provided Till passes his upcoming test against Marvin Vettori.
"To be honest, none of them except Till (excite me)," he told ESPN. "I hope he keeps winning just so we can have that fight. He's just got to win, man. He's got to get his sh*t together and keep winning, Till. Come on, Scouser!"
Talk from both fighters over the last couple of years has indicated that there is a strong interest between them in fighting one another — but in order for that to become a potential reality, Till — who has lost three of his last four in the cage — will need to get past Vettori, the man that Adesanya beat by split decision in his own UFC debut.
Had Till won his last fight against Robert Whittaker it was likely that he would have been next up for Adesanya, but instead 'The Last Stylebender' refocused and took aim at Blachowicz's light heavyweight championship. But if Till can bypass the fifth-ranked Italian, a fascinating matchup of diverse striking styles could be set up for later in the year.
Comments
comments