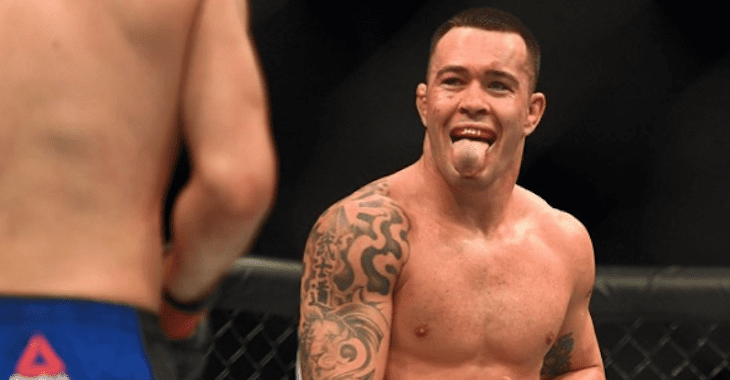 Colby Covington maintains he wants to step in and fight Tyron Woodley this Saturday and says things are still being worked out with the UFC.
The two became linked together after the UFC announced it was cancelling UFC London and attempting to move fights back to the United States. When Leon Edwards revealed he was unable to travel on such short notice, the UFC began looking for alternatives for Woodley to meet in the cage.
While Gilbert Burns, who knocked out Demian Maia over the weekend, has also thrown his hat into the ring, a grudge match between Woodley and Covington appears to be the bout most desired by fans.
Certainly, that's the view of Covington, who says the fans are clamouring for him to compete in a world that currently is dealing without most major sports.
"Right now, it's still being discussed," Covington said, speaking to Ariel Helwani on the ESPN MMA Instagram. "As far as I know, Tyron Woodley might have said yes. I mean, I think so. I know he's ducked me a lot in the past. But I think he's said yes and he's on board. There's a reason they call me America's champ and the people's champ. I'm here for America. I'm here for the people. And the people want this fight. All other sports are shut down right now, Lebron's at home sipping on some wine. All these other basketball players are too scared, they're calling fouls for stubbing their toe, we get into a cage and fight each other for a living. That's what I want to do this Saturday, I want to embarrass Woodley in front of the world."
That being said, negotiations are still ongoing, and Covington says the UFC will have to come correct if they wish to continue on with the scrambled event.
"If the UFC doesn't give the people what they want, that's a shame," Covington said. "There's a reason I'm the People's Champ. The people called for this fight, so they need to make this fight happen."
Comments
comments