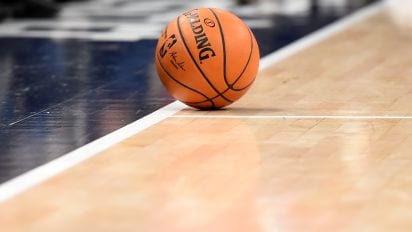 The Centers for Disease Control and Prevention in the United States has recommended sports take an 8 weak ceasefire as the coronavirus continues to spread around the world.
The recommendation also suggests music festivals and general gatherings of over 50 people should be avoided at all costs. As of yet, the U.S. government is yet to federally ban such occasions.
The CDC's idea is to increase social distancing across the country in an attempt to slow the rapid spread of the disease, which is currently believed to have infected nearly 4,000 people and killed at least 68 Stateside. It's also worth noting those numbers are believed to be far lower than the real damage.
Nearly all major sports in America has been suspended for the time being, with the NBA, MLB, NHL and MLS all recently announcing a cease in play for the foreseeable future. Some of the timeframes being offered by said organisations were 30 days, a far cry shorter than the CDC's 8 week suggestion.
One sporting organisation that hasn't brought it's proceedings to halt is, of course, the UFC.
UFC president Dana White has repeatedly denied he would be looking to stop holding events at the current time, recently admitting only an entire government shutdown would force his hand. Last Saturday, the promotion held UFC Brasilia in an empty arena, and are currently looking for a venue to host it's relocated UFC London this weekend.
"We're not stopping. We will keep finding a way to put on the fights. I'm in the fight business, I've been doing this over 20 years, and this stuff happens to me every weekend," White said, speaking on Sportscenter over the weekend. "I'm used to this stuff. Not at this level, obviously, but this is what we do. We always make sure the fights happen, and they're gonna continue to happen."
Comments
comments