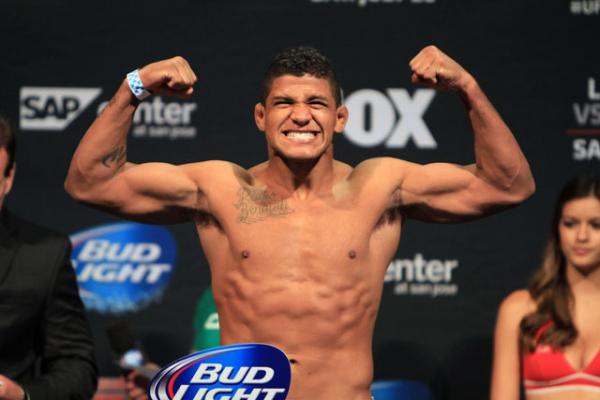 It is an unusual feeling to be a few days away from a potential UFC event and not know who is fighting in it, or even where it is supposed to take place.
This is the situation that we find ourselves today as society as a whole attempts to adjust to the coronavirus crisis which is affecting all corners of the globe. Former UFC welterweight champion Tyron Woodley, who was intended to fight in the UFC London main event this weekend, has returned to the United States and iterated his desire to fight Colby Covington this weekend, an offer apparently accepted by Covington despite him still being under medical suspension following his December title bout with Kamaru Usman. It is not clear if Covington has been cleared to fight by a specialist.
Another welterweight, Gilbert Burns, who is fresh off a TKO win against Demian Maia in Brasilia last weekend, had thrown his hat into the ring to face Woodley this weekend but, according to the fighter on Twitter, the offer fell on deaf ears.
Man 🤦🏾‍♂️ Shame on this former champ he said He is on killer mode! No you're not you don't want no smoke! I will see u soon @TWooodley thanks @danawhite @seanshelby and my manager @AliAbdelaziz00 to try to make this fight! I'm always available to fight but this guys talk to much 🤷🏾‍♂️

— GILBERT BURNS DURINHO (@GilbertDurinho) March 16, 2020
Instead, reports suggest that Woodley is keen on a fight with former lightweight champion Rafael Dos Anjos but the logistics of this must still be ironed out.
The UFC is one of the last major sporting organisations on earth who have yet to suspend activities following the COVID-19 pandemic.
Comments
comments