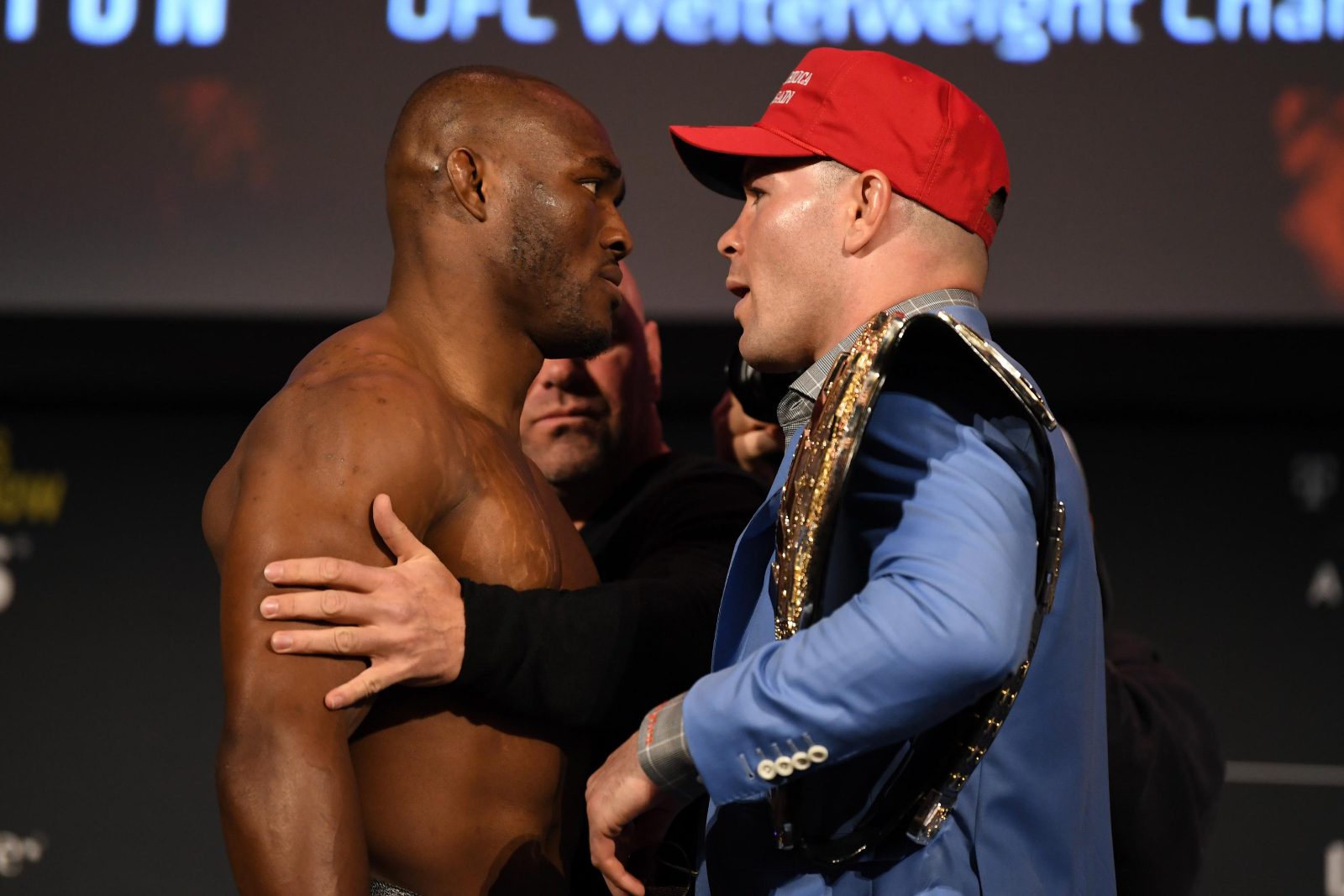 Colby Covington says UFC welterweight champion Kamaru Usman had no interest in accepting a rematch with him, which eventually forced the UFC to start making serious ultimatums.
Covington and Usman are set to clash in Madison Square Garden at UFC 268 on November 6 in a runback of what UFC president Dana White says is one of the best fights of all time. According to Covington — who to be fair has never been afraid of spinning a yarn — Usman was playing serious hardball to avoid clash number two.
"It's been tough," Covington said, speaking to ESPN. "It wasn't supposed to happen. They did not want it to happen. His manager, they were refusing. They were trying to find every way in the book out of fighting this rematch. They didn't want this fight, man, and the only reason they have to take it is the UFC gave him no choice. They said, 'Hey, you fight this fighter or we just strip you – it's one or the other.' You've got to come out and prove you're the best in the world. There needs to be no controversies surrounding this fight, so it's been tough.
"I had to go out and finish a former world champion in (Tyron) Woodley. He got two easy paychecks against lightweights that should have never been there. In his last fight, he's beaten a guy 'Street Judas' Masvidal. I was beating that guy decades ago. That's not an achievement. You're proud for beating that guy? That guy is a lightweight, he shouldn't even be up here at the top of the mountain."
Since their first fight, Usman has gone on to become something of a mountain at 170-pounds, seemingly improving with each outing and garnering praise from most corners of mixed martial arts.
Not, however, from Covington.
"I haven't seen anything," Covington said. "I see the same fighter. He comes out with a heavy jab, has a big right hand. That's kind of been the story of his career before, and that's what he always went to in the past. So yeah, he's knocking out lightweights, he's knocking out guys that shouldn't be in there with him. These are easy paychecks."
Comments
comments