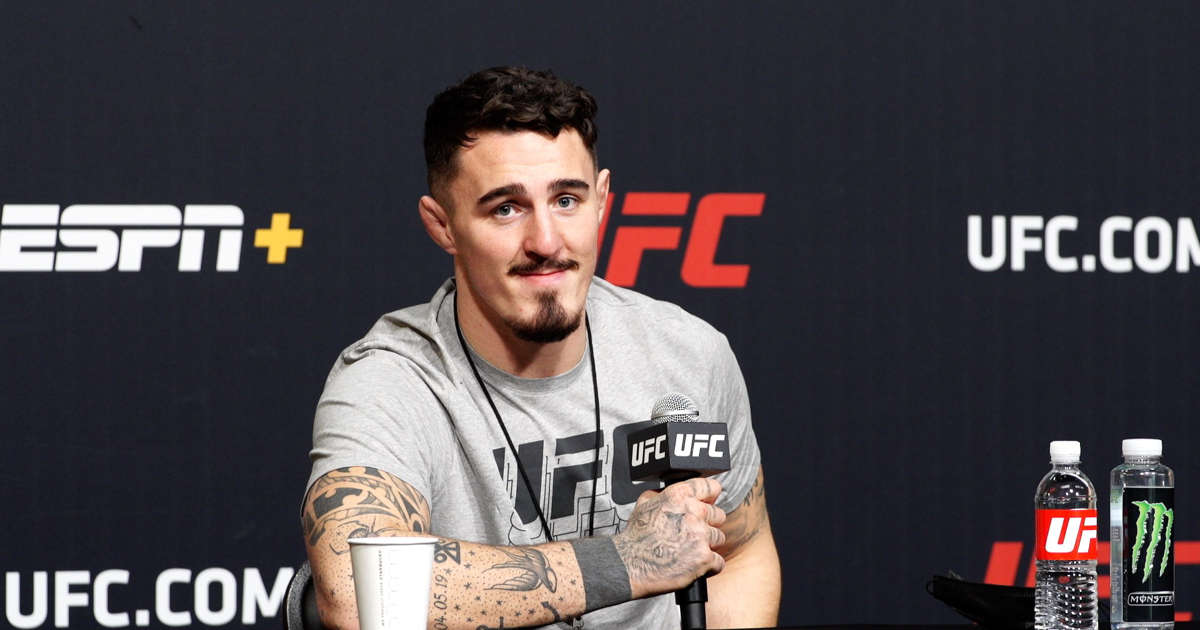 Tom Aspinall is something of a rarity in the UFC's heavyweight frame.
In a division mostly dominated by fighters in their mid-to-late 30's, Aspinall represents a changing of the guard: a young (28) up and coming heavyweight who hits hard and is in the midst of a seven-fight win streak.
The Brit's two most recent victories came against tough opposition in Andrei Arlovski and Sergey Spivak — but as far as John Fury, father of Tyson, is concerned, Aspinall has all it takes to dominate both the UFC's heavyweight division as well as boxing's.
View this post on Instagram
"I'm telling you now, Tom Aspinall will do big things in the UFC, but he'll also have a crossover bout and he'll probably be the first MMA fighter to do mega things in boxing as well," said Fury of Aspinall, a one-time sparring partner of Tyson Fury's.
He's a big guy, six foot four or five, eighteen stone.  But he's got bottle and guts to burn, and he's a big strong lad. He's willing to learn and improve his game. He's a good listener Tom Aspinall, I like him, I like his attitude, he's a warrior like Tyson.
He doesn't let nothing overcome him. He doesn't let nothing get in his way. Look at the mark he's already making, he's in the top 10 now in the UFC, he's only young still.
"And I think when he's done there, he can be the first crossover to come from the MMA world to conventional boxing and win titles, and I said that first. Keep doing your thing Tom Aspinall, you're great mate, I like you a lot."
Following his win against Spivak recently, Aspinall used his time on the mic to call for a continued slow build to his career rather than ushering him towards title contention right away. But judging by John Fury's words, he is of the opinion that this will just be delaying the inevitable.
Aspinall is currently without a fight booking but has expressed interest in taking on Blagoy Ivanov in his next outing.
Comments
comments