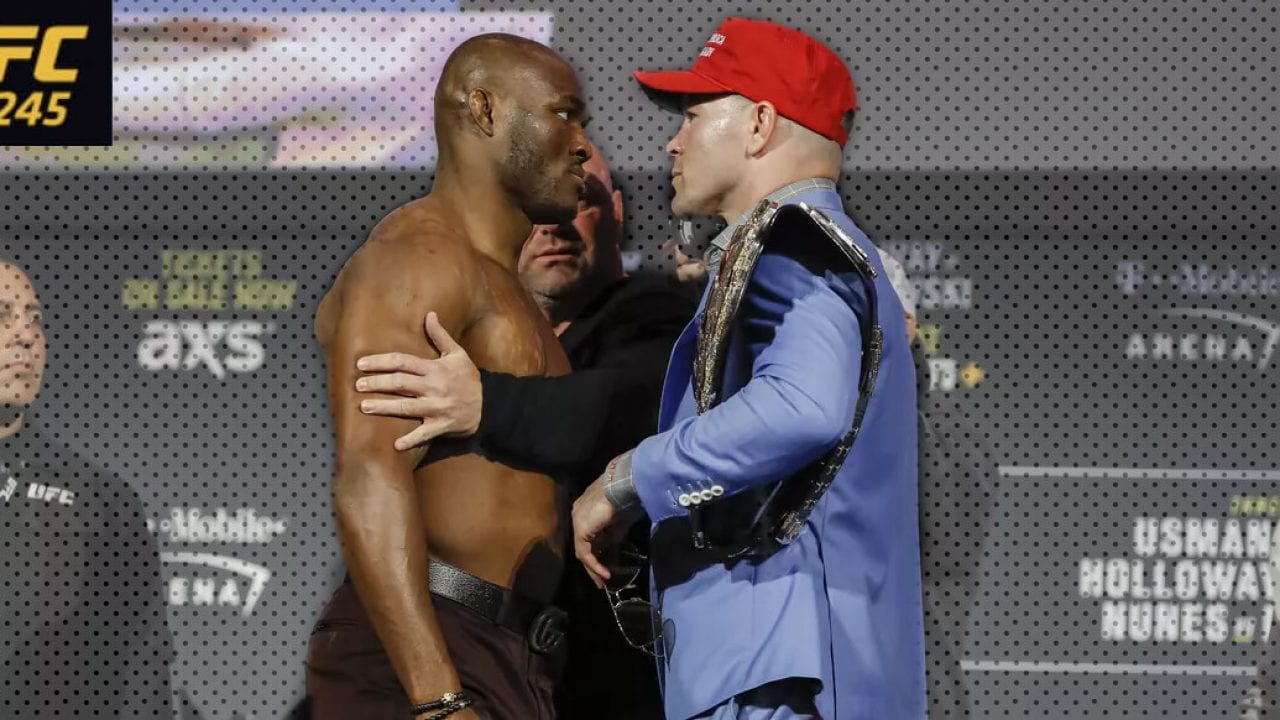 Colby Covington believes he is the number one contender, and doesn't care what position Kamaru Usman is taking.
Following Leon Edwards' win over Nate Diaz on Saturday night — a win which saw Edwards nearly finished in the last minute of the fight — welterweight champion Usman took to his social media to state his belief that there were no clear contenders for his throne as of yet.
While Covington might agree with Usman that Edwards' near defeat cost him the chance to jump in line for gold, the brash and controversial American maintains he deserves his rematch and it doesn't matter what Usman says.
"The thing about Marty Usman is, he doesn't move the needle. The only needle that he moves is the needle that moves to his butt when he injects steroids in himself," Covington said, speaking with Submission Radio. "So, the thing is that Marty, he's not the matchmaker for the UFC. The matchmaker is Hunter Campbell, Dana White, all the high-ups, in the UFC, Ari Emanuel, whoever they want to decide. So, I don't know why a fighter is trying to act like a matchmaker. If you claim to be this GOAT, this pound-for-pound great, all this stuff, you don't pick who you fight. You fight who the UFC puts in front of you. You fight who the people want you to fight. The people want this fight. They want Usman-Covington round 2.
"This is unfinished business. There's a lot of controversy from the first fight. The score needs to be settled. He wasn't complaining when he was getting his easy paychecks with these welterweight washouts in Dilbert and Street Judas, the fragile guy. But now he's trying to find any excuse in the book not to rematch me, the guy that's the number-one contender, the guy with the number-one next to his name. The guy that's America's champ, Donald Trump's favorite fighter. I don't take much into what Marty says.
"Everybody knows how fake he is as it is. The guy has no charisma. He has as much charisma as the wet mop in my house. So, who cares what Marty says? It's all about what Dana White and Hunter Campbell say."
–
Comments
comments