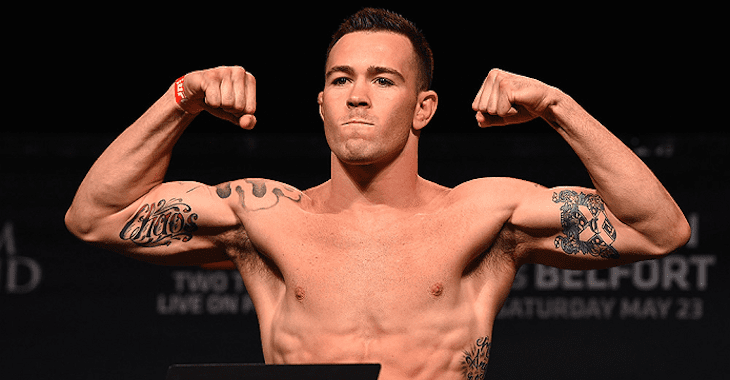 Colby Covington says he was bored by welterweight champion Kamaru Usman's performance at UFC 251 and feels Usman's win has his stock go down, not up.
He also has no apparent interest in meeting old friend and new rival Jorge Masvidal after the contest either.
"I think the UFC has a new name to it, it's called the Ultimate Footsie Championship," Covington said, speaking to Submission Radio. "It was a pathetic performance. It put me to sleep and put all my friends to sleep as well. Marty Fake Newsman, just like I said, boring as fuck, and he had a shitty fighter in Street Judas to make it more less entertaining."
Covington is continuing his narrative that the first fight with Usman was unfairly stopped by referee Marc Goddard, and maintains that he was on his way to a victory that night. After seeing Usman's outing on Saturday night, he's got the plan and skills to beat the champion in a rematch.
"I learned a lot from that fight, and I learned a lot from the first time I fought Mary Fakenewsman," Covington said. "I've made a lot of adjustments in my game. Like I said, Colby 'Chaos' Covington 2.0 is coming back and you haven't seen the best of me yet. Just another element, fold in the wrinkle that I got to see Marty Fake Newsman go to work.
"He's a boring fighter, that's why they call him Snoozeman. He puts fans to sleep. He's out there playing footsie, he's the ultimate footsie championship, he's stomping on his foot the whole time, he's hugging him against the cage, whispering stupid shit in Street Judas' ear the whole time. Who wants to see that shit? That shit's not entertaining, I feel bad for whoever bought the pay-per-view."
While Usman's next step is uncertain, plenty of fans expressed an interest in seeing Masvidal meet Covington after their very public falling out and Covington's leaving the American Top Team gym. Both men, it seems, aren't interested right now — although Covington would accept the bout if it was offered.
"I don't need to fight him to prove my greatness in this organisation," Covington said. "My legacy won't be defined by fighting journeymen like him. I could care less if I ever fight him, I'm gonna get my rematch with Marty Fakenewsman. … I'd fight [Masvidal] for free. That's the easiest money fight I could ever get. … It's such an easy fight, I don't need any money to fight that guy. Of course, I'd sign that fight."
Comments
comments