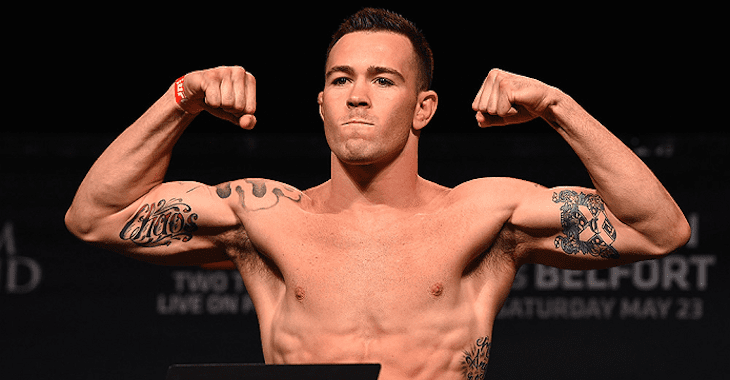 Colby Covington believes errors by referee Marc Goddard cost him the UFC welterweight title in his fight against Kamaru Usman.
Usman and Covington went back and forth for nearly the full five rounds in their UFC 245 contest, only for Usman to finish the contest in the final stanza of the bout. According to Covington, that finish came after repeated gamesmanship from Usman, and a failure from Goddard to recognise Usman's underhand tactics.
"Go look at the video in the fifth round. I took four shots to the back of the head. I'm completely coherent and I cover up the back of my head," Covington said, speaking on the Ariel Helwani MMA show. "When I cover up the back of my head, he calls the fight. I stand right up and I protest. 'What are you doing? Why are you calling the fight? I'm winning the whole entire fight. There's less than a minute left in the fight and you see a foul in front of your face and you don't call it. Then when you don't see a foul in front of your face, you give him time and throw him a life raft in a river when he's drowning.' That's why he's named 'Marc Not-so-Goodard'."
Covington went on to say he should get an immediate rematch with Usman, although that seems unlikely with UFC president Dana White's recent announcement that Jorge Masvidal would be getting the next shot.
Comments
comments