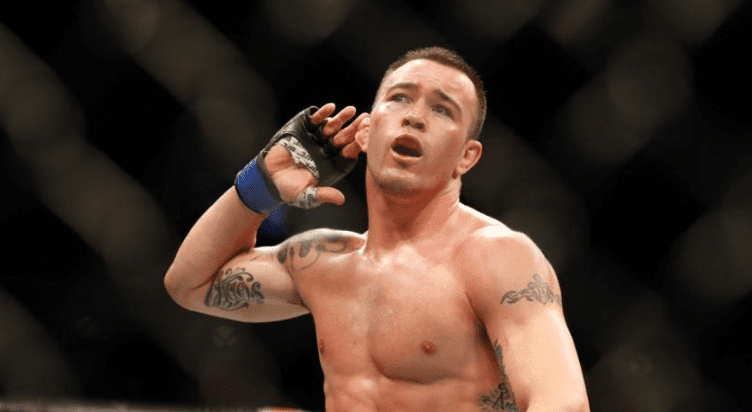 Colby Covington, love him or hate him, is a force to be reckoned with.
Tonight in Newark, the controversial welterweight met Robbie Lawler in the main event, and showed he had cardio for days en route to a win via judges decision by 50-45, 50-45 and 50-44.
In the first round, the pair started at a frantic pace, both swimming wildly before Covington managed to close the distance and engage Lawler in the wrestling. Once he managed to do that, Lawler had little to offer to get the former interim champion off him, and Covington seemed content to just wear Lawler down.
5️⃣0️⃣- 4️⃣4️⃣
5️⃣0️⃣- 4️⃣5️⃣
5️⃣0️⃣- 4️⃣5️⃣

Colby Covington with a statement win against Robbie Lawler! 👏

"Don't matter if this is the Trump Train or the Colby Train, get out of the way!"

His post-fight interview almost as good as his performance! 🤣 pic.twitter.com/xsyW4PeK1D

— UFC on BT Sport (@btsportufc) August 3, 2019
In the second, Covington's relentless pace combined with his grueling wrestling ability started to show, with Lawler visibly tiring, and clearly conscious of the takedown. Towards the end, however, both men ended up on the feet, where Covington kept his hands constantly moving, although Lawler did far better at minimizing the damage on the feet.
In the third, it looked similar to the latter stages of the second, with Covington attempting to land on a moving Lawler while occasionally mixing in takedown attempts, which now Covington's pace had slowed somewhat, Lawler defended more successfully.
By the end of the fight, the story essentially was that Covington just never stopped applying pressure — be it through gentle punches or engaging in the clinch — for a long enough period of time to let Lawler start getting his offense off.
Even in the fifth, where Lawler attempted to do some pressuring of his own, Covington's consistent right hand jab just kept him at enough distance to avoid the famous hard hits from his former teammate.
Following the fight, as is customary for a Covington post-fight interview, he dropped a controversial remark.
"Let's talk about the lesson we learned here tonight," he said. "It's a lesson Matt Hughes learned: You stay off the track when the train is coming through."
Covington will now go on to meet Kamaru Usman, with Madison Square Garden in November likely being the destination.
Comments
comments