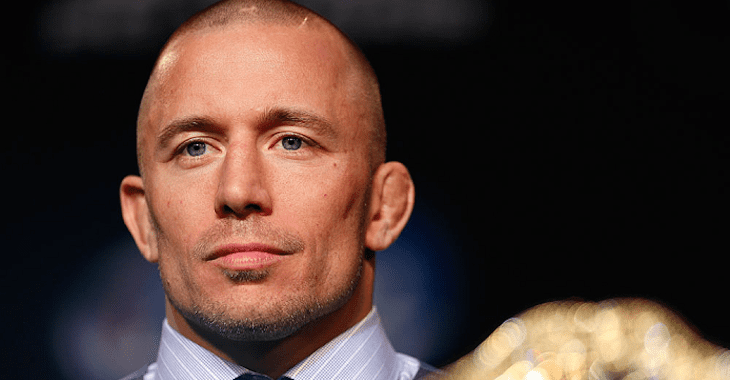 Georges St-Pierre says he can't keep considering the idea of a return from retirement, even if the UFC called with an offer to fight Khabib Nurmagomedov, the last man he wished to compete against.
St-Pierre was backstage at UFC Newark speaking to TSN, when he was asked if anything should be read into his consistent training regiment he's kept even since his retirement. According to the former welterweight and middleweight champion, while he wants to stay healthy, retirement has meant he's stopped putting fighting first.
"It was on my mind when I retired, I really wanted to do it," St-Pierre said, speaking with reporter Aaron Bronsteter. "But now, telling you the truth, UFC were clear, they had other plans for Khabib. So I turned a page. I cannot wait for the fight to happen and twiddle my thumb, I have other plans for my life. Being the best fighter in the world is not my number one priority anymore. It used to be, now it's not. I have family, friends, I have a lot of more important things to do. I have other projects down the road.
"I'm always training, I'm always in good shape, I will always be. But competition, for me, it's a chapter of my life that is over.
Georges St-Pierre on whether he is still hoping for a fight with Khabib Nurmagomedov

"I'm always training, I'm always in great shape, I will always be, but competition, for me, it's a chapter of my life that is over." pic.twitter.com/qcYyiBtf98

— Aaron Bronsteter (@aaronbronsteter) August 3, 2019
–
Comments
comments