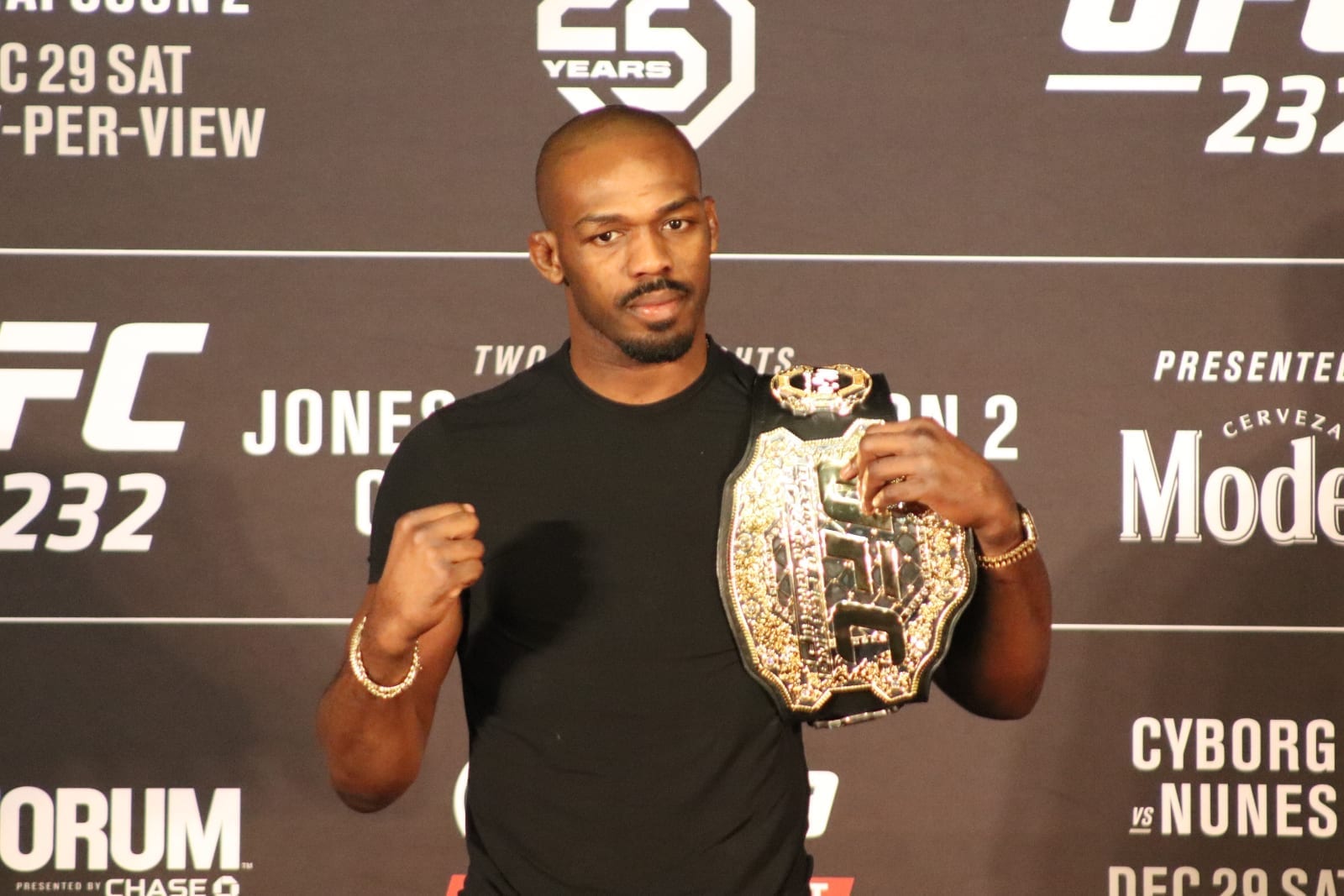 When Colby Covington defeated Robbie Lawler last Saturday in Newark, it's safe to say a number of his fellow fighters weren't too happy about it.
While Covington's performance was undeniably fantastic, his consistent out-of-cage shtick and verbal attacks of other has earned him plenty of dislike amongst his colleagues. Case in point, UFC light heavyweight champion Jon Jones.
Jones was watching Covington's win, and was apparently left with a bad taste in his mouth, taking to his social media to simply comment: "Robbie just let the whole world down."
Robbie just let the whole world down 😩

— Jon Bones Jones (@JonnyBones) August 3, 2019
According to Covington, Jones should remember the old adage about glass houses and stone throwing.
"Jon Jones, he's out there talking shit about Robbie Lawler letting the world down? Jon Jones knows firsthand about letting the whole world down," Covington said, speaking with MMA Fighting.
"Don't talk about Robbie Lawler, Jon Jones. Robbie Lawler's not wrecking a Bentley with hookers in the back of his car. Robbie Lawler's not hitting a pregnant lady and then fleeing the scene with all his drugs in the car. Robbie Lawler's a legend, he's a family man, he's a first ballot Hall of Famer. So how dare Jon Jones talk about him when he's the biggest piece of shit in all of sports."
It's not the first time Covington and Jones have clashed in public. The pair were actually roommates back in college, but Covington has repeatedly shared his dislike for the 205-pound champion.
Comments
comments