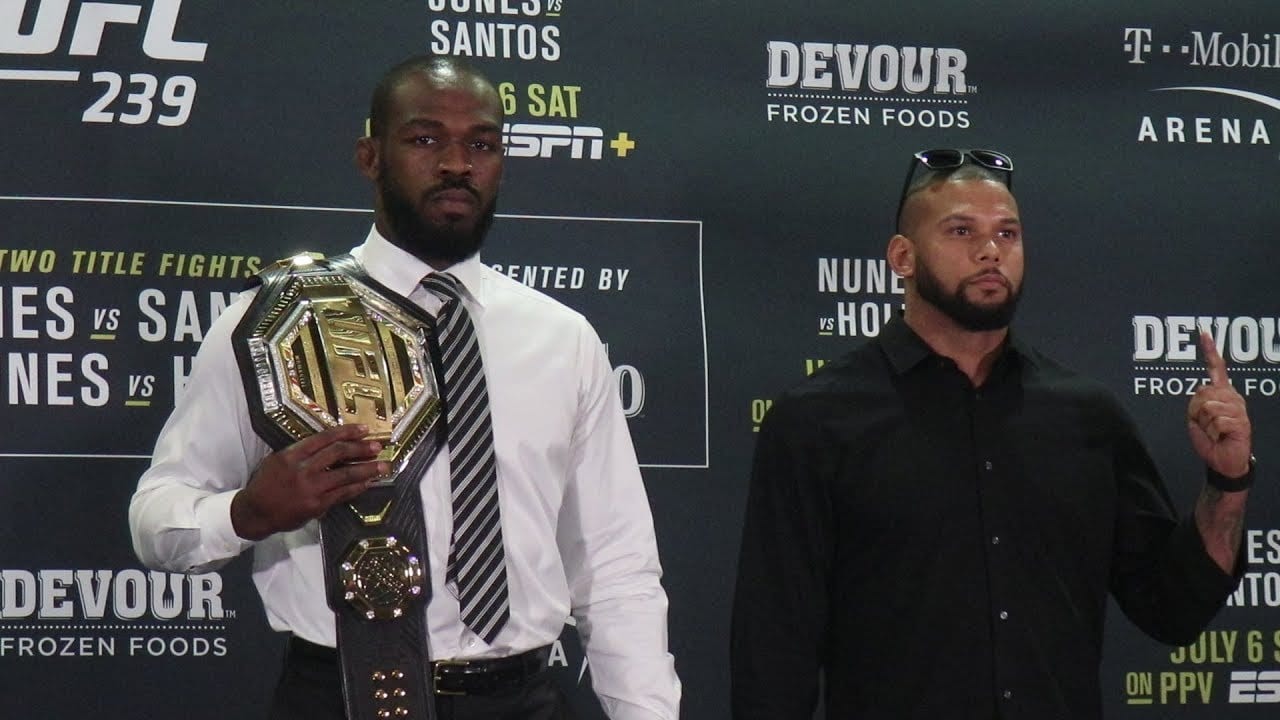 Thiago Santos came closer than any other light heavyweight has done before in his recent world title bout with Jon Jones at UFC 239 last month, losing a five round split decision to the multiple-time 205-pound supremo.
Up until that point the list of fighters to have taken a round from Jones is a small one, but to have been awarded the victory by one of the three cage-side judges? That was unprecedented.
And if you ask Thiago Santos about it, he will tell you that he should have got even more from the battle.
"It's difficult for me to watch," Santos said of his title shot last month. "That's why it took me so long to watch it. If I was a judge, I would have given that fight to Thiago Santos. I think I won Rounds 1, 2 and 5. I think the fact Jones was the champion weighed on the judges' decision. I think the challenger has to do more to take the belt from the champion.
"There has to be a rematch. As soon as I am 100%, we have to get back in there and find out a real winner."
View this post on Instagram
As for when any potential rematch may take place, that is entirely up in the air. Santos required surgery on BOTH his knees after the fight after he was noticeably suffering from problems with them in the fight, frequently falling under his own weight when throwing high kicks.
The surgeries, Santos said, left him having difficult moving around, sleeping and even eating and he isn't expected to be in the position to accept a fight until the summer of 2020 — at which point the light heavyweight division may have an entirely different complexion.
One thing is for certain though; Thiago Santos' stock has never been higher, even if it was defeat that he suffered in his last fight.
Comments
comments