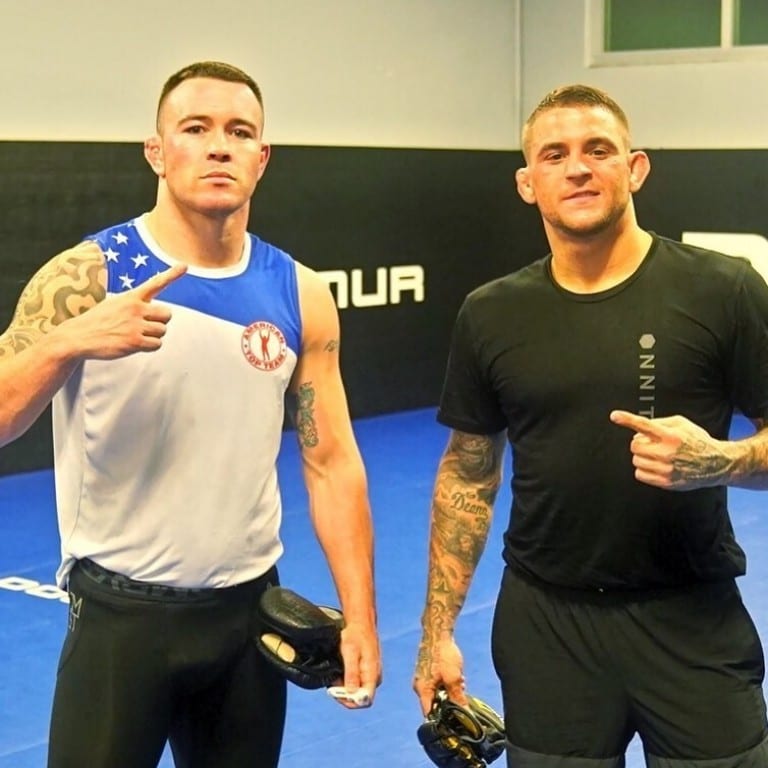 Colby Covington believes Conor McGregor is going to have little to no trouble in taking Dustin Poirier out in their contest on January 23.
The controversial welterweight spoke to Submission Radio and stated he felt the second bout, a rematch from 2014, was going to look similar to the first in which McGregor finished Covington via strikes in the first round.
"All I can say guys, is you guys make sure you got the Kleenex ready at the press conference, because you know Dustin Sorry-ier is gonna break down on the mic, he's gonna cry to the world, get everybody to feel sympathy and feel bad for him," Covington said. "He's gonna get sparked again in the first round, because he's completely washed up and has no chin anymore and no heart. It's not gonna be competitive. I think Conor's just gonna spark him first round. Just get the Kleenex ready, cause Dustin's gonna be crying up a storm at the press conference and getting everybody to feel bad for him. 'Wah-wah, feel bad for me, I didn't accomplish my dream'.
"Yeah, cause you're a bitch. You didn't work hard enough for it. What is up with society these days? People think that everyone should get a participation trophy. Dustin needs his safe space. Go in your safe space, Dustin."
Covington's disdain for Poirier comes from their time together at American Top Team, the gym that Covington has since left.
Comments
comments