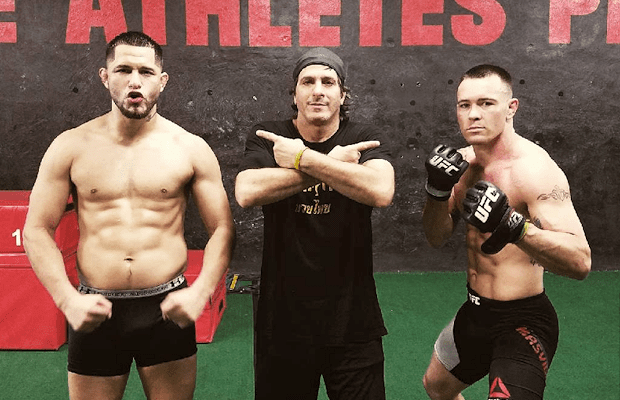 Colby Covington says the UFC are attempting to put a fight together between himself and Jorge Masvidal, but his rival isn't playing ball.
The pair have been linked for quite a while, especially after Covington's win over Tyron Woodley a few months ago, but according to Covington, Masvidal is attempting to avoid a stylistic nightmare.
"Yeah, I've wanted the fight since day one. Everybody knows that. Dana White knows that," Colby Covington said, speaking to Submission Radio. "He had a lot to say before, guys. He was saying in the gym that he'd fight me on sight. He wanted to go out into the public parking lot. He was telling Dana White at a show in LA, when DC was fighting Stipe, that he was ready to fight backstage and wanted to fight me there and then.
"Where's he at now guys? Now he's nowhere to be found. Now he's going to get paid seven figures, he's going to get paid all this money to go fight in the octagon and now he's going to have someone to pay his hospital bills [the UFC] after I'm done with him. So, where is this guy?"
It's not just that Covington is guessing either. The former interim welterweight champion says he's had assurances from the brass at the UFC themselves that Masvidal is looking for preferable match-ups.
"They said it was going to be a tough task, because he doesn't want to fight me," Covington said. "They pretty much told me that he plain and simple told them he doesn't like the style match up. You're in the UFC fighting the best fighters in the world. You claim to want to want to be the best in the world and you don't like the style match up. What is this? The real divas of Atlanta? What are we doing? I thought we were in the Ultimate Fighting Championship, not the Ultimate Feelings Championship."
Comments
comments