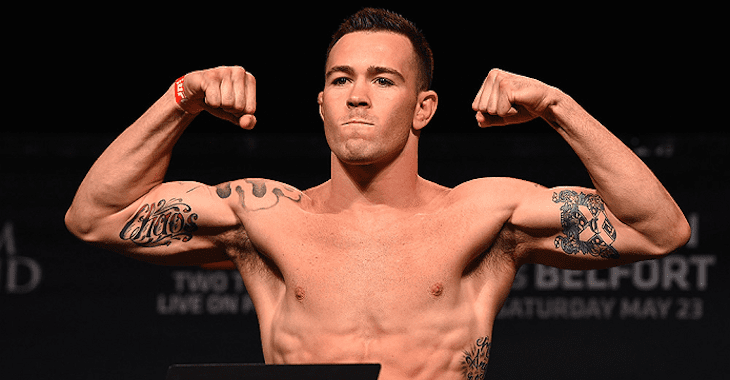 Colby Covington has left American Top Team.
The controversial welterweight has had a series of issues with his teammates at the Florida facility, most famously former friend Jorge Masvidal, Dustin Poirier and Joanna Jedrzejczyk.
While Covington says the move was a business decision, and that he won't be going to another mega-gym, but instead, start building a team around him with coaches he's long had relationships, it's clear some of the rivalries with his colleagues caused friction.
"You can direct your complaints at me," Covington said, speaking to James Lynch of The Score. "All the people who are going to American Top Team and Dan Lambert and directing their complaints. Up in their feelings, 'Oh I'm a pro fighter but I'm gonna go to Dan Lambert, hey Dan, I don't wanna fight him in the cage because I know I can't beat him but Dan, can you protect my precious little feelings?'."
Covington stressed his relationship with Lambert hadn't suffered, and instead he remained an admirer of his longtime coaches. That being said, Lambert's recent introduction of rules to stop the internal conflict between his fighters — no trash talking other members of the gym — clearly had Covington in a tough spot.
"This is honestly the best thing that could ever happen," Covington said. "Because now there's no rules for me. Before there was rules. I wanted to respect Dan Lambert's rule, because he's like a father figure to me, he's a mentor, man I have so much love and admiration for the guy, but to put me on rules, like come on, bro.
"You can't suppress my freedom of speech, my freedom of opinion. You can't take that away. This is the Ultimate Fighting Championship, this isn't the Ultimate Feelings championship. Just because Joanne, Dustin, Jorge wanna complain to him and cry to him like little babies, that's not fair. I don't want to put him in that situation continually, where they're gonna keep coming to him, harping at him.
"I just want him to be happy and not have to deal with this high school drama anymore. … Dustin Poirier, Jorge Masvidal, you got complaints come to me, let's settle it in the cage."
Comments
comments