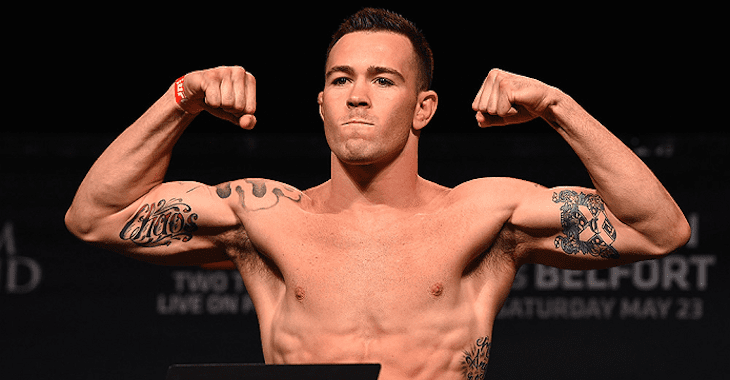 Clearly unperturbed by the repeated criticism he's received from both fighters and fans, Colby Covington has continued on his recent streak of controversial trash talk during today's UFC 225 call with perhaps one of his most topical references yet.
After continuously stating he would make the UFC welterweight division "great again" in recent months, Covington once again channeled United States president Donald Trump, referring to one of the U.S. leader's more outrageous comments.
"I see the nerds saying I'm the underdog," Covington said on the media call. "You know who else is an underdog? The leader of the free nation, Donald Trump. And just like him, I will rule by grabbing these pussies and putting them in their place."
Covington faces Rafael Dos Anjos in an interim title fight at 170-pounds next weekend in Chicago. The winner will more than likely go on to face undisputed champion Tyron Woodley later this year. According to Covington — a former training partner of Woodley's — he isn't convinced a win at UFC 225 will get him that contest.
"To be honest I'm not that confident about it," Covington said. "He's been running from me from the gate. We were supposed to fight December last year. He said he could fight Nate Diaz and [Georges St-Pierre], but all of a sudden when he got presented me, all of a sudden he's hurt again. I dunno. He;s been acting, he's been on TMZ. He needs to come back and fight, but who knows, he's probably going to run to Hollywood and vacate the belt for me."
Comments
comments