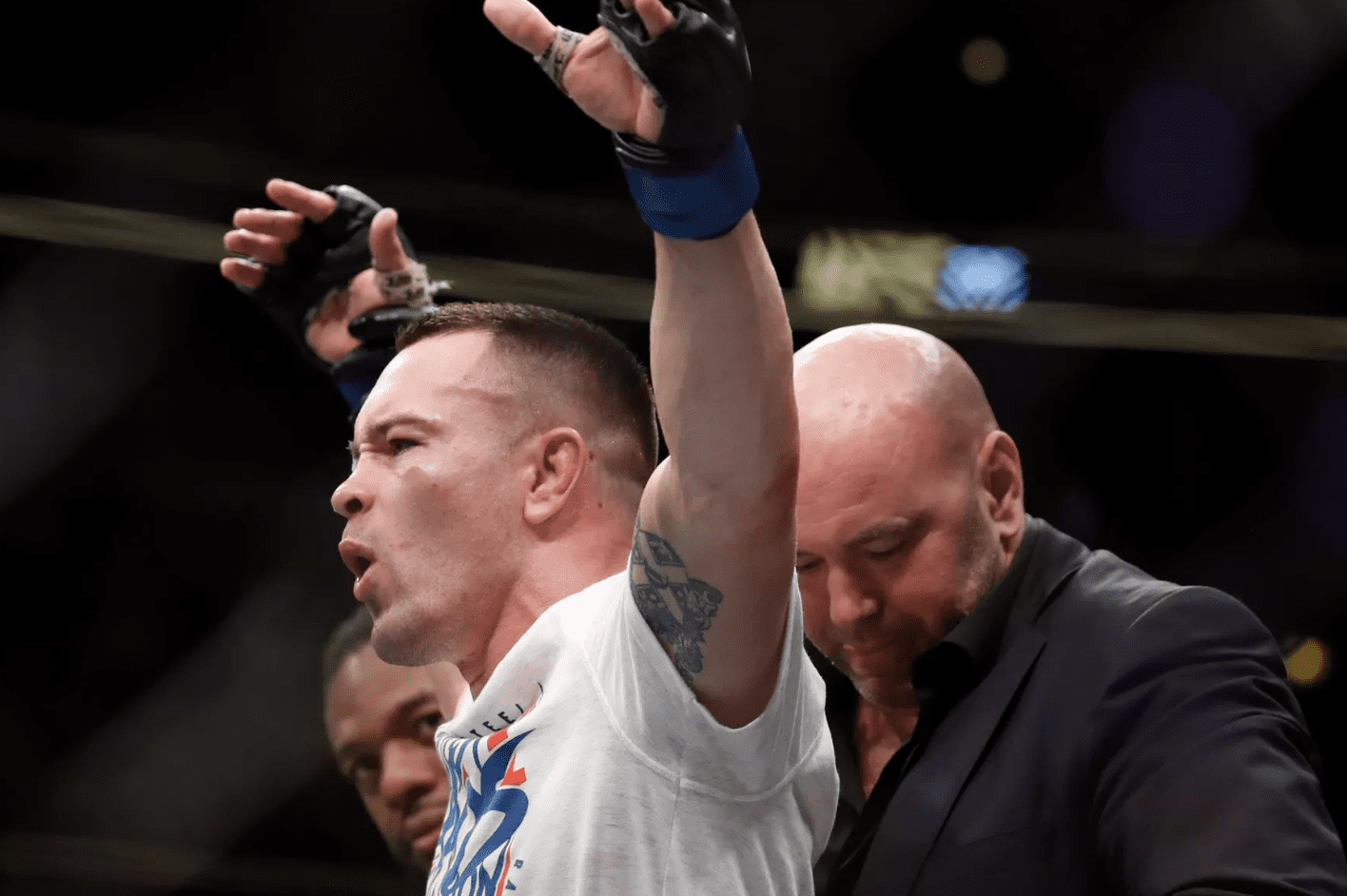 Trumpist rhetoric has permeated almost every element of modern day life and mixed martial arts is no different.
Donald Trump's favourite fighter, Colby Covington, stands on the precipice of a world title shot against rival wrestler Kamaru Usman at a date yet to be determined. Ever the pragmatist, Covington appears to be setting up a 'Plan B' should something happen to that world title shot — and it involves the newly-returned Nathan Diaz.
The Stockton man returned to action after a three-year hiatus last weekend to defeat Anthony Pettis by decision in the UFC 241 co-headliner in Anaheim and afterwards took his opportunity on the mic to float the idea of a showdown with the outrageously popular welterweight Jorge Masvidal but judging by some of Covington's recent comments, he might be open to taking his American Top Team training partner's place in that high profile fight.
"I don't need a title shot because I already got a title," Covington said to MMA Fighting, referring to the interim welterweight championship which was stripped from him more than a year ago.
"I got the most prestigious title in sports today. I got America's championship, I got the people's championship. I'm Donald Trump's favourite fighter so you think I give a shit about getting the next crack at Marty Fakenewsman? He's irrelevant, nobody cares about him, nobody wants to watch him fight."
Injuries have delayed Usman's return to the octagon since his March victory against Tyron Woodley which handed him the title and it is understood that UFC boss Dana White is hopeful of having him back before the end of 2019, but Covington appears to have drawn a separate path for himself should he find himself stranded on the sidelines during Usman's rehab.
"It doesn't matter if I fight Marty Fakenewsman next, it doesn't matter if I fight the Diaz sisters next, doesn't matter if I fight my best friend next (Jorge Masvidal), but my title will be defended at Madison Square Garden.
"The journeyman Nate Diaz? He's hooked on weed, he needs to get hooked on phonics. He's a bum. He's got Stockton slaps but he ain't got MAGA bombs. He needs to stay in Stockton and keep eating his soy because he's a little soy boy."
Comments
comments