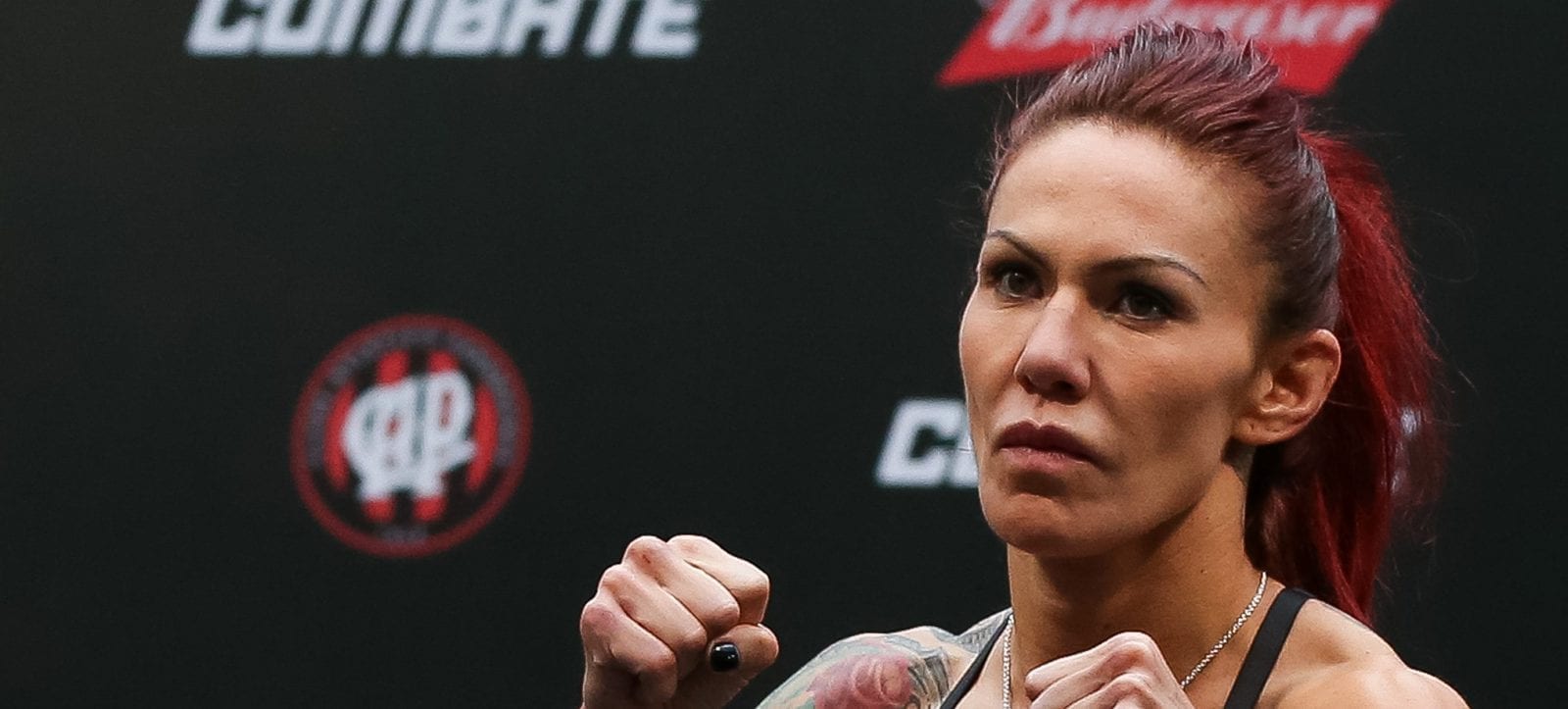 The destination of Cris Cyborg's next fight may soon have a little clarity after Bellator president Scott Coker announced that he is hopeful of inking a deal with the former UFC women's featherweight champion.
Cyborg's tenuous relationship with the UFC is almost certainly over following the recent expiration of her contract and public war of words with the Dana White regarding her motivation to once again face Amanda Nunes — the only woman to hold a victory over the Brazilian in the last 14 years.
Coker, who worked with Cyborg during their time in the Strikeforce promotion, told the media at an event to promote the upcoming Bellator 225 card that he hopes to tie the women's MMA legend to a deal before long.
"It's not anywhere near complete but we're definitely in the mix," Coker said. "We think she'd be a great addition to our 145-pound weight class. I think her fighting [Bellator 145-pound champ] Julia Budd would be an amazing event, but it's not done yet. Hopefully we'll have some news in the next 10 days or so.
"She's talking to a couple other leagues trying to get the best deal, but I feel like her and I have always had a good bond and a good relationship and I'm hopeful she'll be fighting in Bellator her next fight."
As Coker outlined, Julia Budd will be licking her lips at the potential clash. The 36-year-old boasts an impressive 13-2 record and hasn't been defeated since a loss to Ronda Rousey early in here career and she recently routed Brad Pickett protege Olga Rubin to defend her crown at Bellator 224 — and as she said in a recent interview, Cyborg certainly wouldn't have things her own way should she sign up with Coker's promotion.
"The best 145-pounders in the world are here, it makes sense if she comes over to Bellator," Budd said recently. "I hope she signs with Bellator but we'll see what she decides to do. I don't know what her career plans are right now.
"I think that Dana saying 'easy fights', he's not even paying attention to the girls in Bellator," Budd added, referencing Dana White's assertion that Cyborg would prefer 'easier' fights outside the UFC. "'Cause we are the best 145ers in the world and we've got the strongest 145-pound division. I don't think there's easy fights for her in Bellator. I don't really get that comment but whatever.
"I think I match up perfectly," Budd said of a potential Cyborg bout. "I think I have the recipe to beat her and that's what I plan on doing if she ever comes to Bellator. I'm excited for that."
Comments
comments