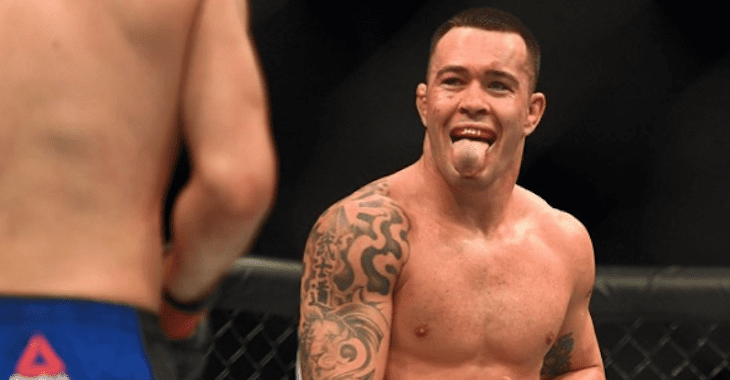 Colby Covington has kept something of a low profile since he was defeated by decision in his second bid to take the UFC welterweight title from Kamaru Usman recently — but 'Chaos' has revered to type and resumed taking shots at his rivals. First up? Jorge Masvidal.
The two former 'best friends' turned rivals have long been at each other's throats and seem destined to one day clash in the cage, but before that happens you can expect to hear a lot more animosity between the two 170-pound fighters — both of whom now have two losses on their record to the champion.
Masvidal was expected to make his return to action next month against Leon Edward but in something that the Birmingham man must be used to by now, the bout fell apart after Masvidal experiencing an undisclosed injury in training.
And speaking to Submission Radio (via LowkickMMA), Covington said that his moles in Masvidal's camp gave him the lowdown on Masvidal's ailment.
View this post on Instagram
"I'll tell you the truth of what happened with Jorge Masvidal for real. I still have people at his gym that still love me, and I'm the people's champ for a reason. So, I get the insider scoop on everything," Colby said. "So, that fragile dude, Street Judas Jorge Masvidal, he broke his ribs. He fractured his ribs last Saturday in training, and yeah, he's fragile and he had to pull out of the fight. It's too bad that people still love me over at his gym more than they even love him.
"That's facts. I'm telling you guys the truth. He went to the gym to train last Saturday, doing some sparring — not last Saturday, but the Saturday before. Like, yeah, eight days ago. And, he went to sparring at the gym and gets his ribs fractured, leaves the gym crying and, you know, goes to the doctor and gets the x-ray, and they determine it's fractured ribs.
"He's a fragile little b*tch. He's a brittle a little b*tch. He tried to talk about me being fragile. That's the most [most fragile] guy on the f*cking roster. That guy's a complete little joke. And it's pretty funny, I think he's finding out that he's a nobody, he's a bum, and that's the reason people are telling me what's going on with him. He tried to keep it a secret, He didn't want to tell the media, he didn't want people to know, but now they know because of Colby 'Chaos' Covington."
Comments
comments