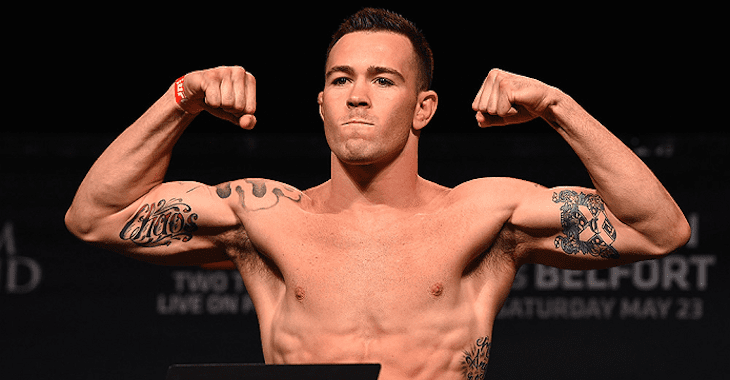 UFC interim welterweight title contender Colby Covington says that his management team have hired an armed security team to watch his back throughout the lead-in to his UFC 225 bout with Brazilian rival Rafael Dos Anjos.
Covington has drawn the ire of large sections of the UFC fanbase — and in particular fighters and fans from Brazil — for a series of crude statements directed towards the South American country and its inhabitants. At UFC 225 in Chicago on June 9th, Covington will face one of the country's most popular fighters and he says that his manager, Dan Lambert, has arranged for some added protection for his fighter throughout fight week.
"We've already taken those measures," Covington said to MMA Junkie. "Luckily, my agent, Dan Lambert, has all the money in the world. He's already hired a full security guard team, (and) whenever I go to events or anything related to the UFC, I will have armed security guards with me."
The bout was originally scheduled to take place on May 12th in Rio de Janeiro, though the UFC later pushed the fight back a month to fill a slot on the Chicago card. No explanation for the switch was given.
Covington was involved in an incident with Brazilian heavyweight Fabricio Werdum last year, with Werdum understood to have taken umbrage with Covington's past comments leading to a scuffle between the two.
Ultimately though, Covington says that he has no interest in fighting outside of the cage in which he earns a living.
"At the end of the day, we're professional prize fighters – stop acting like street thugs. We're not going to fight in the streets. I get paid a lot of money to go in there and fight on pay-per-view. I'm not fighting in the street.
"All these guys that want to act tough and act like they're hard in the street, that's cool, man. I'm glad you want to act hard, and your emotions are driving crazy, but you need to get out of your feelings, nerds."
Comments
comments