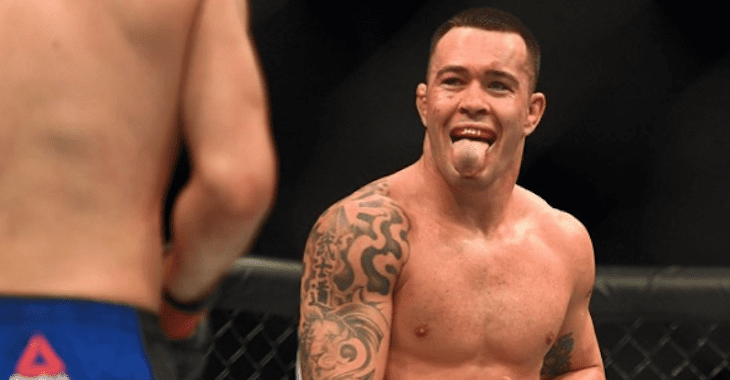 A little piece of mixed martial arts history was made yesterday when the UFC and ONE Championship agreed to essentially trade their contracts for the UFC's longtime flyweight king Demetrious Johnson and ONE's outstanding, undefeated welterweight Ben Askren.
Askren, one of the most dominant wrestlers in all of mixed martial arts, will likely make his UFC bow sooner rather than later but his close friendship with the organisation's current 170-pound champion Tyron Woodley means that Askren won't be chasing the title upon his debut. Instead, logic dictates that he will attempt to make his mark by virtue of siphoning off some of the division's contenders.
One such name is Colby Covington. 'Chaos', one of the most outspoken fighters in the division, is in line to challenge Woodley for the belt at some point in the next few months and has taken aim at Askren in an interview with Submission Radio.
"He's a jobber," Covington said of Askren, referring to the pro wrestling term used to describe someone who is brought in to lose. "He has a padded record. He hasn't fought anybody. If he comes over to the UFC, let him work his way up He's gotta earn his way up. He hasn't done anything worthy.
"But the guy's a joke. He's not on my level. He knows it. He wants to say these things. He's old, he's past his time too, man. And this is my time now. All these guys know it. That's why all these guys wanna fight me now because they know it's my time. And when they lose to me it's gonna be the biggest paycheck they ever get, to lose to me. So, Ben Askren is a joke.
"The guy has no skills. He hasn't hurt a fly in ten years. He was like in mount on the Russian for five rounds and didn't put one scratch on the guy's face. So, I mean, the guy can't strike. He's scared to strike. I mean, it's an easy fight, but he's got a padded record so we'll see what happens."
Comments
comments