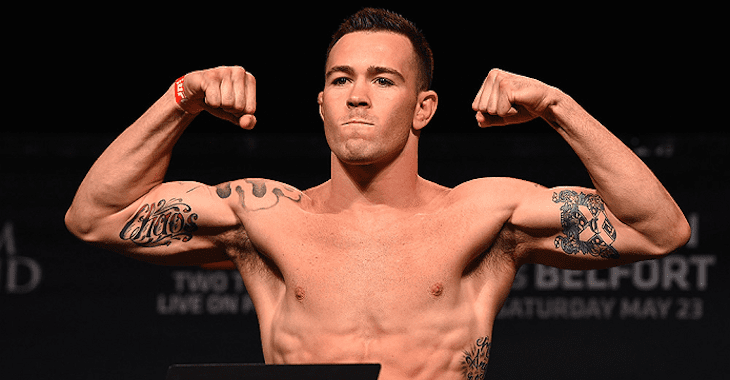 Jorge Masvidal is the presumed next contender to try and seize the UFC welterweight title from around the waist of Kamaru Usman but the last man to try to do just that, Colby Covington, says that Masvidal will price himself out of the market when it comes to negotiation time.
"To be honest, I'm calling it right now — let all the people know. Let Dana [White] and all the people know in this interview that "Street Judas" also known as "Journeyman" Jorge Masvidal is not going to fight 'Marty Fakenewsman'," Covington said in an interview with MMA Fighting. "He's going to wait and price himself out."
Masvidal enjoyed a tremendously successful 2019, defeating Darren Till, Ben Askren and Nate Diaz all by stoppage to become next in line at 170-pounds but with UFC officials understood to be attempting to secure the fight with Usman to take place during International Fight Week this summer, Covington says he knows the true landscape in the division.
"He's going to think he's worth more, his value is more and he's going to wait for Conor or even a Nate Diaz rematch, the soy boy, because everybody knows those Stockton slaps don't do sh*t. He's going to price himself out," Covington explained.
"What 'Marty Fakenewsman' is going to do, he's going to fake injuries again," Covington said. "He's going to make up injuries. He does not want to fight anybody. He doesn't want to fight Colby "Chaos" Covington again because he knows he got his ass beat on Dec. 14 and he got lucky and he got saved by a ref. He got life rafts from a ref."
Covington was defeated by fifth round TKO by Usman during their title bout in December but speaking around six weeks after the fight to ESPN's Ariel Helwani, he said that he blamed referee Marc Goddard for what he saw as an early stoppage, as well as several instances throughout the fight which Covington said stifled his momentum.
And if his prediction does come to pass, Covington says he knows a guy who would happily step in.
"That's the perfect time," Covington said. "By July, International Fight Week, I'm coming back for the people. I'm coming back for America. I'm America's champ. At International Fight Week, the champion is going to defend his title. It's going to be a rematch of what went down Dec. 14, this time with a real and fair playing field. It's going to be a completely different fight."
Comments
comments