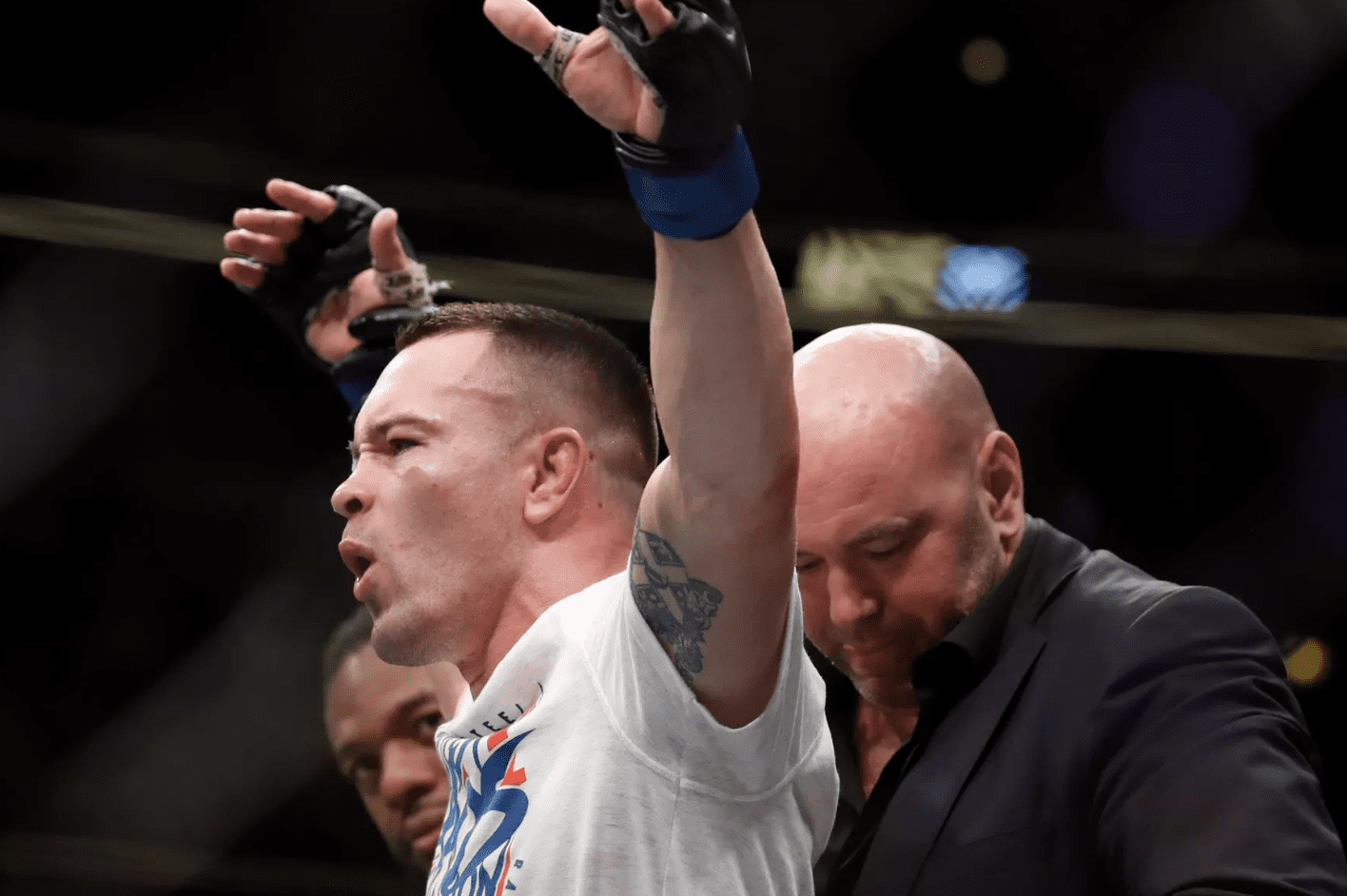 While mixed martial arts is essentially a one person effort, as the sport has grown in size, the idea that gyms are akin to teams has become something of the standard idea.
Well, if that's the case then the American Top 'Team' could currently be described as tense.
After Colby Covington's continued shtick of being an outspoken heel has irritated nearly everyone outside of Dan Lambert's facility, it seems the people alongside Covington are growing weary of the non-stop talking as well.
Case in point earlier this week, when Dustin Poirier said he would be ready to fight Covington "on sight" after comments made. Or alternately when Jorge Masvidal told Covington to "run up on me" when they next see each other at training.
But if the idea of a street fight next time he goes to work might concern Covington, he's certainly acting like it doesn't. After all, he says, it's only because everyone wants to be him.
"Things are definitely going to be weird, and it comes down to jealousy and bitterness," Covington said, speaking with Chael Sonnen. "These guys, they're wishing they could do what I do, and they're mad where I'm at and what I do for a living. They wish they could make the paychecks, so there is going to be a little jealousy. There might be a brawl at ATT. We might come fist to blows, so I'm prepared for anything.
"The thing is that these guys are talking a lot, but they know what would happen if they step to me," he continued. "I beat their ass, so I'm not really worried about them. They got to worry about me."
It's believed that Covington and Masvidal stopped training alongside each other not long ago after it seemed the two could be matched up for a fight inside the cage by the UFC. Despite that, the sheer number of members at ATT means there's a likelihood people will cross paths before long.
Should that happen, Covington is ready to defend himself.
"We kind of all train at the same time," Covington said. "The pro classes at certain times in the day at American Top Team, so I'm sure Dan Lambert, my agent, is going to figure it out and figure out time schedules where we could be in there at different times, but I'm not going to be to worried about it. I'm not going to avoid anybody. If they don't understand that it's just business, we can settle it. I'm the best fighter in the world. I'm not going to be scared to fight some dude at the gym if you're jealous of what I'm doing.
"We might cross each other in the bathroom, and I can't promise I'll be a nice guy."
Comments
comments