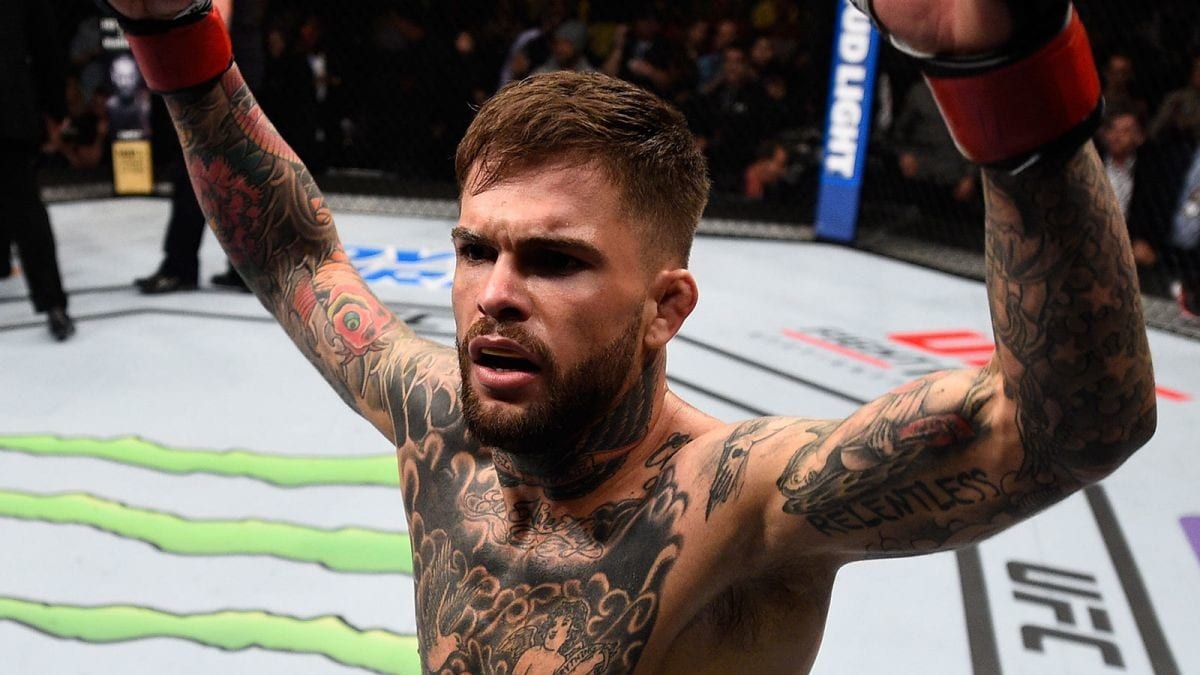 Remember recently when bodybuilder Matthew Kline Kader took to Twitter to publicly challenge UFC bantamweight champion Cody Garbrandt to a fight, before booking a flight to Sacramento in order to supposedly make the clash take place?
Well. He showed up.
The bizarre situation arose after Garbrandt was forced to withdraw from his fight with T.J. Dillashaw after suffering a back injury. For some reason, that upset Kader greatly, and the bodybuilder announced his intentions of facing (an entirely game) Garbrandt at the Alpha Male gym.
6700 Folsom blvd Sacramento, California come through, let me know if you need me to book you a flight! https://t.co/u7r1U7mdSM

— Cody Garbrandt (@Cody_Nolove) May 25, 2017
Ok mother fucker I just called out ur bluff. See you June 25 u little bitch. U called out the wrong dude, i'm from the streets @Cody_Nolove pic.twitter.com/iWMJFNNwMB

— Matthew Kline Kader™ (@Shallowking) May 25, 2017
Then, while most people had forgotten the challenge, Kader suddenly burst back onto MMA fan's radars when he posted a picture announcing his arrival in Sacramento. Unfortunately for him, Garbrandt had in fact not forgotten the date in his diary, and was awaiting his arrival at the gym since early morning, Sunday. Thanks to the wonders of modern technology, the entire affair was documented.
After supposedly waiting a few hours for Kader to arrive, a frustrated Garbrandt left the gym to enjoy the remainder of his day. A short time later, wouldn't you know it, Kader showed up, mocking the UFC champion and accusing him of attempting to deceive fans.
Live in 30min https://t.co/Hmm1L3ZPf8 pic.twitter.com/5HeFMBmchs

— Matthew Kline Kader™ (@Shallowking) June 25, 2017
So, naturally, those who were at the gym called Garbrandt, who turned the car around to come back. After receiving some stick from the Alpha Male team who were there, Kader fled in his car — only to have Garbrandt follow him.
In the end, it all came to nothing, and Kader left with only his reputation damaged, as opposed to his face, and a completely pointless and stupid waste of money to pay for flights.
Comments
comments