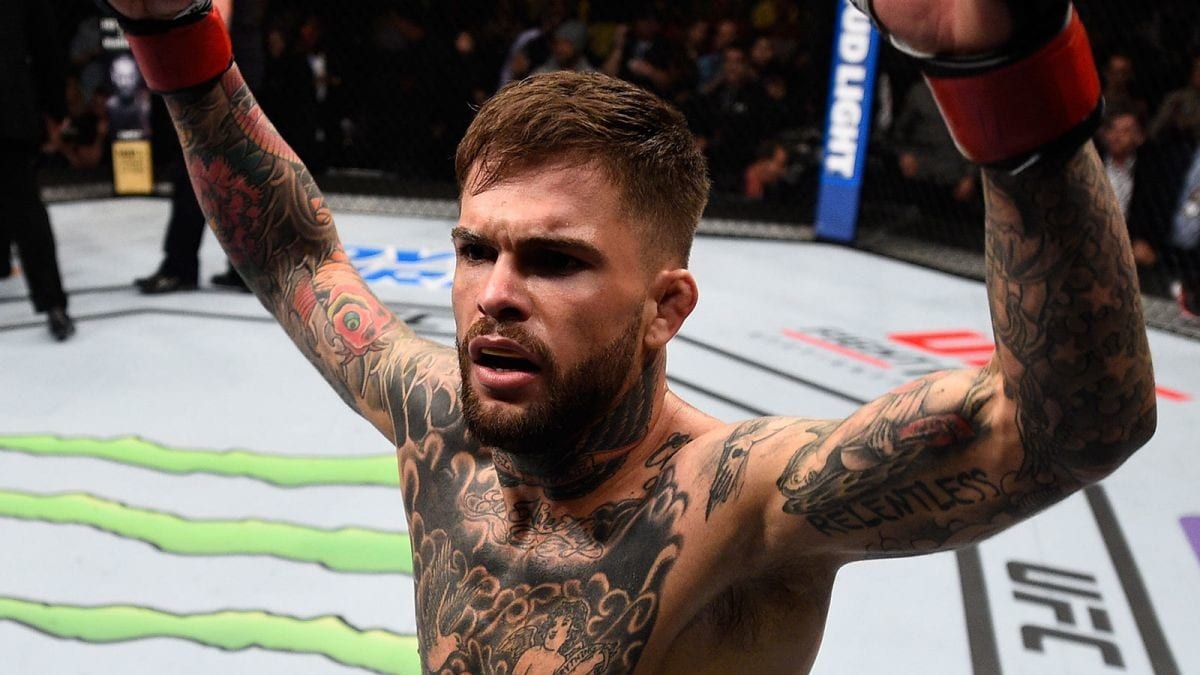 On Monday, former UFC bantamweight champion gave his most wide-ranging interview about the drug ban which has cost him two years of his career.
Speaking with Ariel Helwani on EPSN, Dillashaw admitted that he had "sold his soul to the devil" by taking the performance enhancing drug EPO, a substance which improves red blood cell production leading to an improvement in an athlete's energy and recovery levels.
"I took an anemia medication called Procrit, which the main ingredient in it was Erythropoietin (EPO). It helps rebuild blood cells," Dillashaw said. "When you become anemic, your red blood cells start to plummet and you lose energy. I was on a super strict 1600-calorie day diet and working too hard. I pushed my body to extreme limits.
"No excuses. I made the mistake of wanting to do something that hadn't been done. I sold my soul to the devil and now I got to build myself back up and deal with it."
However, one person not buying this excuse is his arch rival Cody Garbrandt. The Team Alpha Male fighter, a former UFC 135-pound champion in his own right, has two losses to former teammate Dillashaw on his recent record which, in addition to a defeat against Pedro Munhoz last March, makes it a run of three straight defeats for 'No Love'.
The Dillashaw losses remain a point of contention for Garbrandt who was outspoken following Dillashaw's drug ban that his ingestion of EPO was far from an isolated incident, something he referenced on social media following Dillashaw's interview.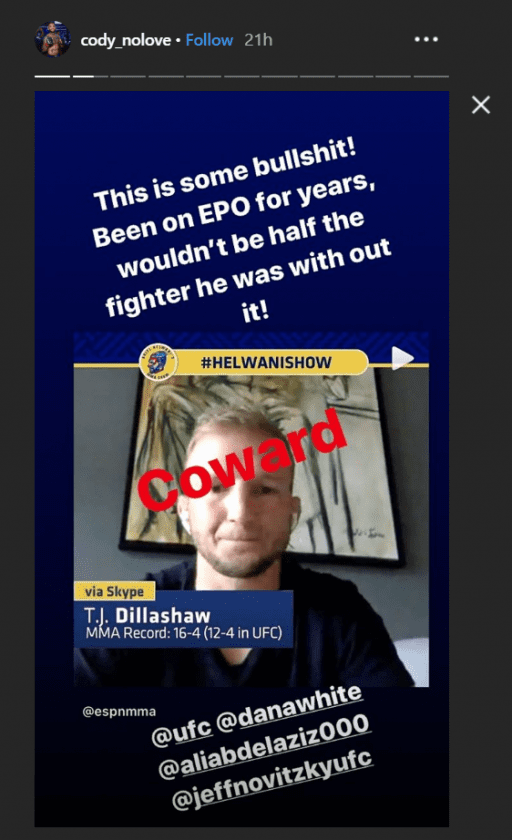 "This is some bulls–t," Garbrandt wrote on an Instagram Story. "Been on EPO for years, wouldn't be half the fighter he was without it. Coward!"
Dillashaw stated on Helwani's show that he decided to take EPO without informing teammates or coaching staff because of the difficulty he was having in making weight while maintaining energy levels during a drop to 125-pounds to challenge Henry Cejudo for the UFC flyweight title. Dillashaw would lose the fight via TKO a little over 30 seconds into the first round.
Comments
comments