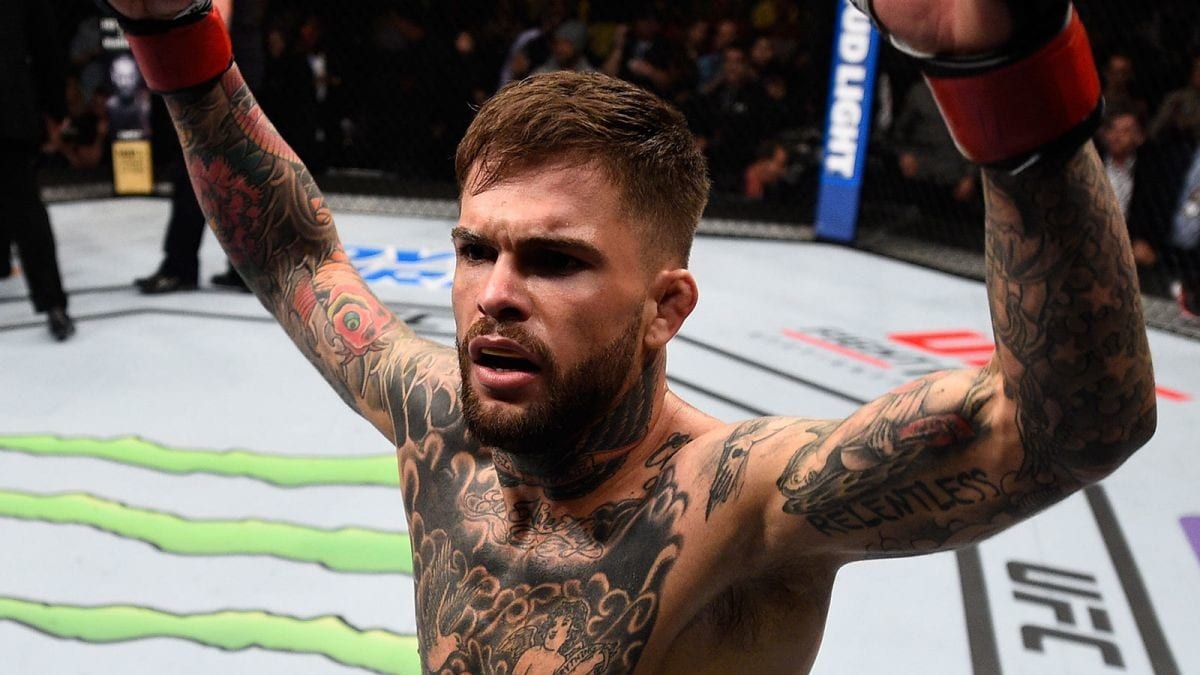 The idea of UFC flyweight Demetrious Johnson meeting a fellow champion moving down from 135-pounds isn't new.
Names like Dominick Cruz, TJ Dillashaw and Cody Garbrandt have long been linked with the man known as Mighty Mouse in an attempt to fight the 125-pound king a viable challenge. For a moment, it had seemed Garbrandt was the most likely possibility, until he found himself dethroned by TJ Dillashaw at UFC 217 last year.
Then, it was Dillashaw who took the lead, with his repeated call outs of Johnson and an apparent test cut to flyweight adding to his credibility. In the end, negotiations scuppered the deal, and instead Johnson and Dillashaw find themselves on the same card but in different bouts.
Now, as fight night nears, Garbrandt is back in the picture, as he sat and told MMA media he still remained interested in a superfight should he win his rematch with Dillashaw this Saturday. There is just one issue, however. The UFC need to cough up the dough.
"If they go out and compensate us, I'll be more than willing to fight 'Mighty Mouse' at 125 pounds," Garbrandt said. "If they don't want to pay us, I'll stay at 135 pounds and clean out my division, and (Johnson) will keep doing what he's doing. No ill words toward 'Mighty Mouse.' I think he's a great, great fighter. But they've got to compensate us for that. I think it's going to be a great fight."
And while we're on the subject, Garbrandt made it clear he didn't necessarily appreciate Dillashaw's attempts to do the same thing.
"They didn't make the T.J./D.J. match because they wanted me to go down there and do it," Garbrandt said. "That was my plan originally. T.J. took that from me. He's not original, but we'll take care of him this Saturday."
Comments
comments