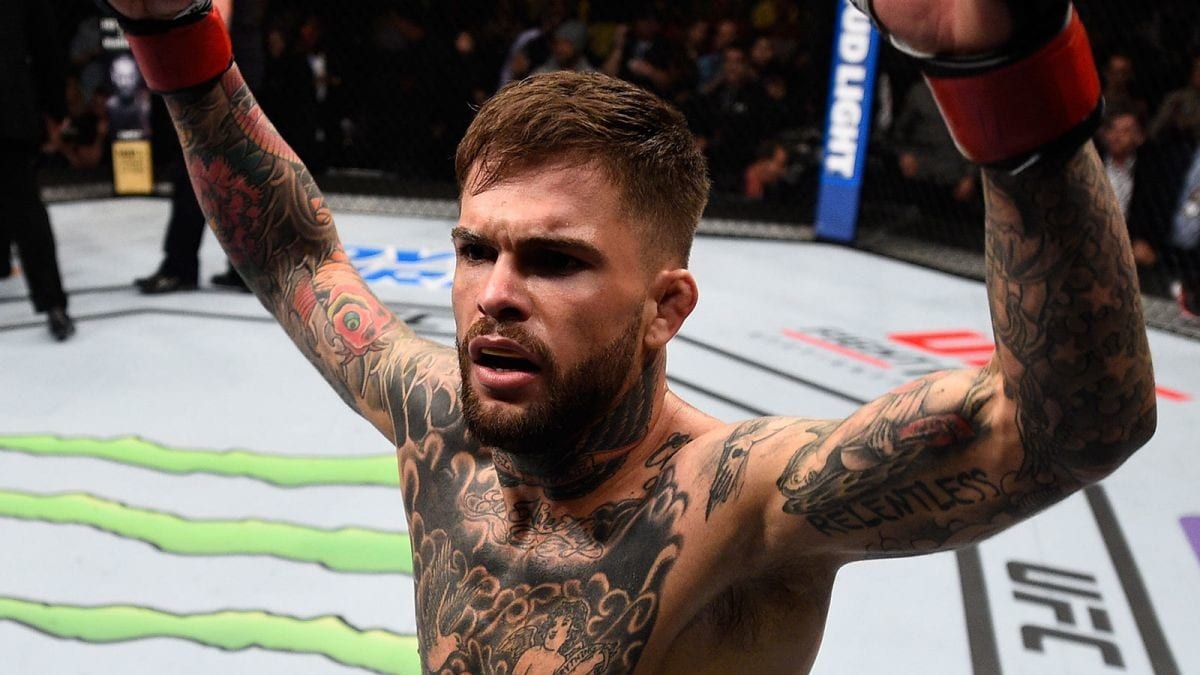 Earlier this week, it came to light that some time in the past Cody Garbrandt had used a racial epithet multiple times on his Twitter account.
While the former UFC bantamweight champion seemed to skirt the issue for most of fight week, during an interview with MMAJunkie at yesterday's UFC 227 Media Day, Garbrandt did finally issue a statement on the matter.
Cody Garbrandt might want to delete some of his old tweets. #UFC227 pic.twitter.com/pEqZhlJAaS

— Borrachinha Depot (@FullContactMTWF) August 1, 2018
"First and foremost, it shouldn't be embarrassing," Garbrandt said. "I'm going to be a man and address it once, and that's it.
"It's lyrics. I grew up hanging out with blacks, Puerto Ricans, Mexicans, selling drugs. That's a street word we would always say. It wasn't like I was using derogatory words toward anyone. That's how we grew up. It was kind of normal. That's it. It's a learning experience for a lot of people to not use that word in this day an age."
But while Garbrandt did offer forward that explanation, it seems talk of the issue has begun to wear thin on the title challenger, as he quickly put an end to the interview moments later.
"Everyone's just trying to figure out some negativity," Garbrandt said. "I'm so positive, and I have great things going on this week. Nothing's deterring me from my focus. That's that. It's the last time I'll address this question. And I'm actually done with this interview with you, as well."
Comments
comments