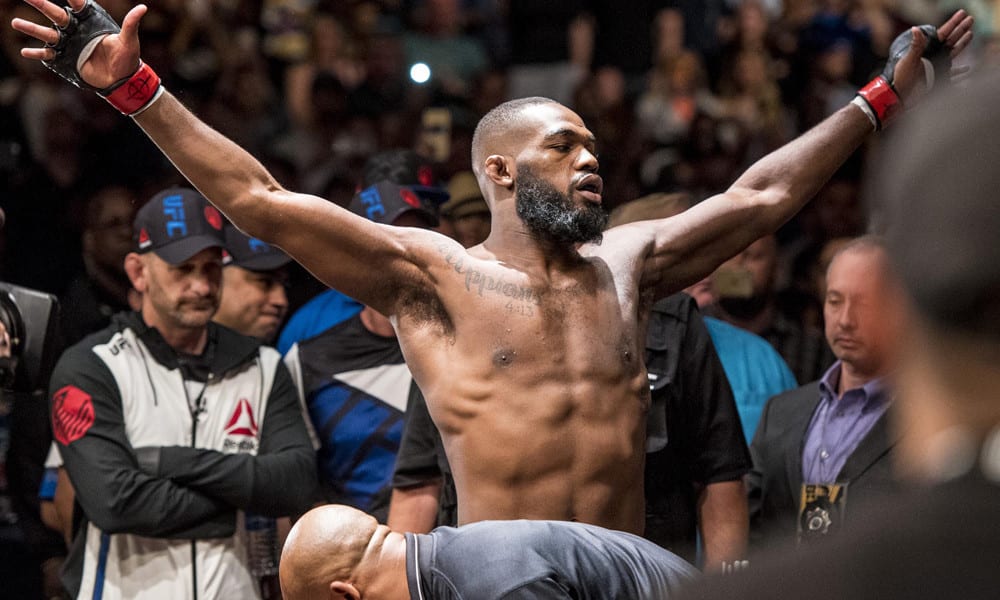 Jon Jones' time away from the Octagon has, in an odd sense, given him a rare opportunity for an elite level MMA fighter.
While the former light heavyweight champion would no doubt rather have been competing instead of watching from the sidelines, Jones time suspended has given him a chance to focus entirely on developing more and more skills instead of preparing for fights.
And according to his coach Mike Winkeljohn, Jones has been learning plenty as he gets ready for his return to competion.
"Everything is good," Winkeljohn said, speaking on The MMA Hour. "He's coming in with a smile on his face. I'm going to tell you what, Jon's coming in and he's finding new ways to hit people with elbows. He keeps bringing them real close to people's faces and then just stopping with a smile, and continuing on with the process. So he's got some new things that are even meaner for Daniel this fight."
Jones is set to meet his most hated rival Daniel Cormier at UFC 214 on July 29, and it will mark Jones first time in the cage in fifteen months. Because of that, there had been some discussion as to if Jones should take a tune-up fight before fighting Cormier for his old title.
For Winkeljohn, it simply wasn't necessary.
"I love him fighting for the belt," Winkeljohn said. "I don't think he had any need for a tune-up fight to fight Daniel Cormier. I think as much as I do respect Daniel, I think this is a good fight for Jon, because the first time Daniel couldn't take him down. Jon was able to take him down. Jon was able to beat him everywhere, and I think that plays into our favour with this fight.
"No, that's not it, I think everybody's a threat," he said. "But Jon, he studies so much in the fact that we had a lot of things, he had a lot of things figured out. Jon had a lot of things figured out in that first fight, because he watches fight tape, he studies so much that I think that's kind of one of those things he's got it mostly figured out already, and it should play out the same way. That's why I was okay with it."
Comments
comments