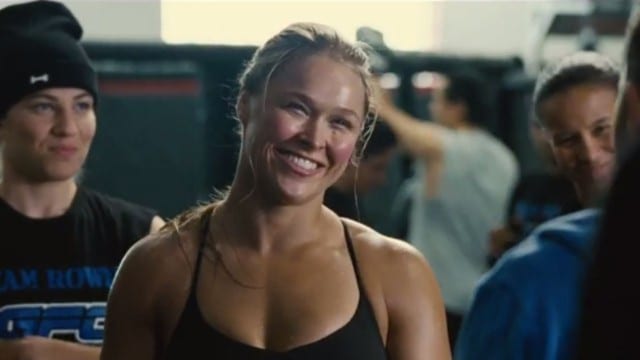 UFC president Dana White certainly thinks we have seen the last of Ronda Rousey inside the octagon but her coach Edmond Tarverdyan appears to have left the door ajar for the former women's bantamweight champion to compete once again.
Little has been heard from Rousey, formerly the sport's top draw, since she lost at the hands of current 135-pound champion Amanda Nunes late last year. Speculation has mounted, stoked by White himself, that fight fans have seen the last of the Olympic judoka in the UFC but speaking with Ariel Helwani on Monday's edition of The MMA Hour, her coach thinks that his fighter might not be ready to hang up her gloves just yet.
"It's going to be her decision if she fights. One more, I don't know. I've spoken to her. I don't know if she'll do it," Tarverdyan said. "One more fight, maybe. If she really can. If her body does give her one more fight and she really wants to mentally, she might. It's 50-50 right now I would say."
During Rousey's spell of dominance in the UFC, one name was frequently brought up as a prospective opponent — Cris 'Cyborg' Justino. The all-conquering 145-pound fighter was outside the UFC at the time but is now the organisation's featherweight champion following her win over Tonya Evinger in July. The door had looked closed to this particular bout given the uncertainty of Rousey's future, as well as Cyborg's status as the champion in a weight class in which Rousey has never competed.
Nonetheless, Tarverdyan maintains an interest in that bout.
"I want that fight," Tarverdyan said. "When I trained Ronda, I know Ronda could beat Cyborg. I know that. Cyborg is too slow. We'll live and we'll see. If injuries weren't there and everything was where it was, we would take that fight and I'm telling you she's too slow for us. And Ronda will beat her."
Rousey recently married fellow UFC competitor Travis Browne so one would assume that an in-cage return isn't on the cards in the immediate future. Down the line, however? Rousey certainly wouldn't be the first professional fighter to feel the itch to compete after a prolonged spell on the sidelines.
Watch this space.
Comments
comments