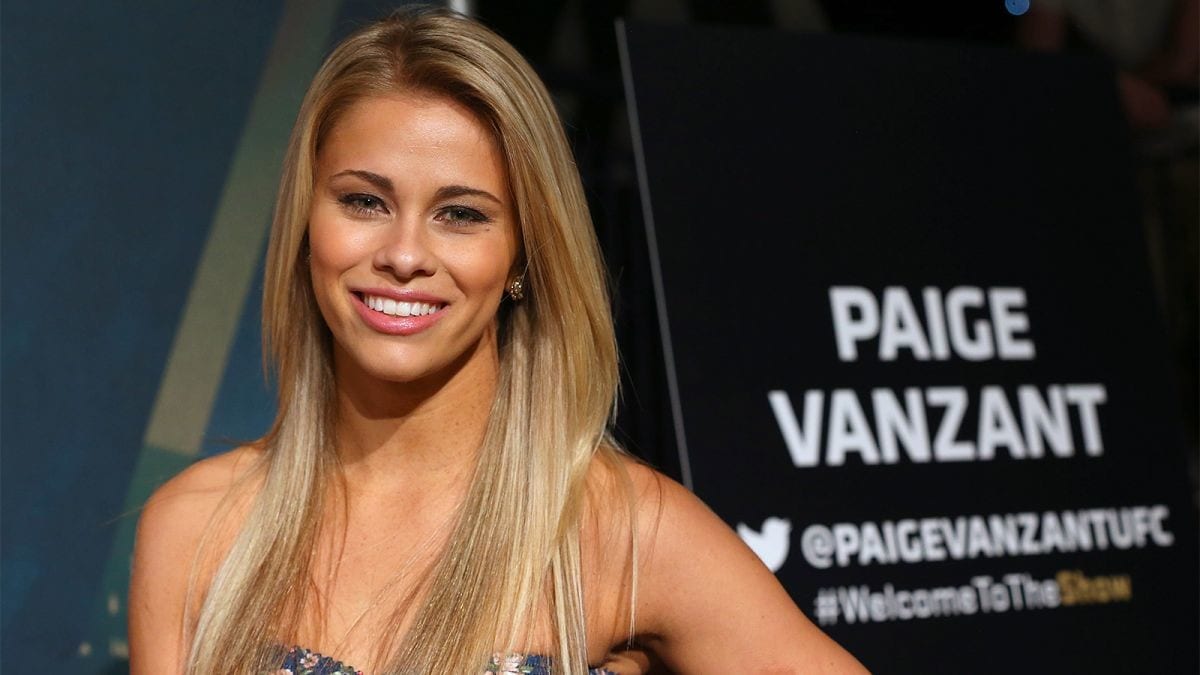 Fabiano Scherner, coach of UFC women's flyweight fighter Paige VanZant, has explained why he allowed his fighter to compete in the latter rounds of her bout opposite Jessica Rose-Clark in the co-main event of UFC St. Louis last weekend, despite his fighter informing him between rounds that she suspected that she had broken her arm.
VanZant's injury, which she sustained on her right forearm, was confirmed by an x-ray after in hospital after the fight and was apparently caused by an errant spinning back-fist, which you can see below (depending on what part of the world you are in).
Spinning back fist from @PaigeVanzantUFC lands, then she gets JRC to the ground! #UFCSTL pic.twitter.com/xh50dh4W4t

— UFC (@ufc) January 15, 2018
In an incredibly gritty performance,VanZant made it to the final bell but it was Rose-Clark who was ultimately awarded the decision victory. Speaking with MMAFighting, Scherner explained why he didn't advise VanZant to quit on her stool.
"I was asking her to stay away from the clinch and keep the distance to use her boxing and kickboxing, and she said, 'My arm is broken,'" Scherner explained. "She wasn't feeling any pain, so I thought it could be a fissure, that sometimes hurts as much as a fracture. She said she fractured it in the first round, but she didn't remember that the spinning back fist was in the second round.
"Everything that happened in the second round led me to believe that it wasn't a serious injury because the way she continued fighting, you couldn't notice it. I went back to the corner and asked the other coaches if they thought it was really broken, and they couldn't give me a concrete answer. I kept telling her to hit with the right hand, and when I saw that she wasn't throwing punches, I knew it was more serious than I thought."
VanZant even fought off a triangle attempt, despite the injury but as the fight wore on Scherner says he began to become aware of the significance of the injury.
"It made sense later why she wasn't defended the triangle attempt the way we trained," Scherner contined. "We even trained that defense earlier that day, but finding out about the fracture made sense after all.
"I let the fight play out because at any moment she… She wasn't using her right hand, but I was looking at her face and she didn't appear to be in pain or anything like that, so I thought it was serious but that she could continue," he said. "I didn't think about throwing in the towel. We spoke about it after the fight and I saw the X-ray, I apologized to her for making that call, and she said, 'It was the right call because I wanted to go back and continue fighting. I would be disappointed if you had stopped the fight.' I think it was the right call because she really wanted to go back.
"I didn't ask her if she wanted to continue or not because she would lose confidence in the fight," he adds. "I want to make clear that it was my decision to let the fight continue, and I would take all the responsibility if something worse had happened. But what matters to me is her opinion about it, and she was happy with my decision. She thought it was the right thing, and that's what matters to me."
The timetable for VanZant's return from injury is unclear as of now, as Scherner also stated that she will visit a specialist in Portland, Oregon, to determine if surgery is necessary.
Comments
comments